Software Developer Career Guide
This is a collection of articles for Software Developer Career advancement.
You will learn tips and strategies for getting promoted, earning a raise, and becoming more valuable to your company. Moreover, you will find out what skills you need to move up in your career, and how to gain them.
If you want to improve your career as a software developer, then this is the section for you.
Keep reading to learn more.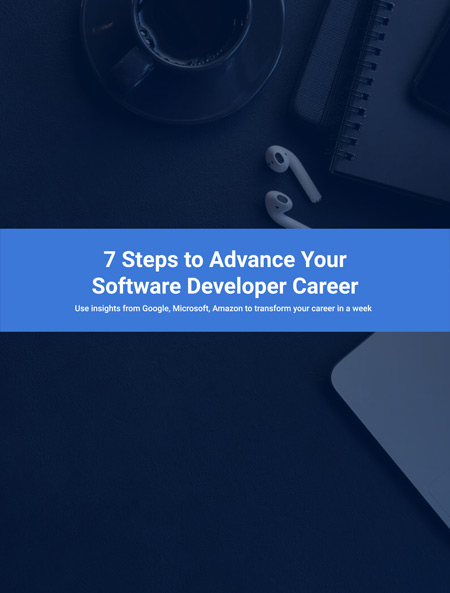 Download Free Software Developer 
Career Guide
I've used these principles to increase my earnings by 63% in two years. So can you.
Dive into my 7 actionable steps to elevate your career.