Best Address Verification API | Address Validation Software
Are you looking for software to verify addresses? If so, you've come to the right place. In this article, we will show you the best address verification software that you can use.
Accuracy is important when it comes to addresses. After all, it is the key piece of information used in mailing and shipping. That's why it's important to have a software that can verify addresses.
There are many address verification software on the market. But not all of them are created equal. So, how do you know which one to choose?
Here are some factors to consider when choosing address verification software:
Accuracy: The most important factor to consider is accuracy. You want software that can accurately verify addresses.
Ease of use: The software should be easy to use. It shouldn't be complicated or time-consuming to use.
Price: Find one that fits your budget.
Now that you know what to look for in address verification software, here are the best address verification software that you can use:
1.

PostGrid Address Verification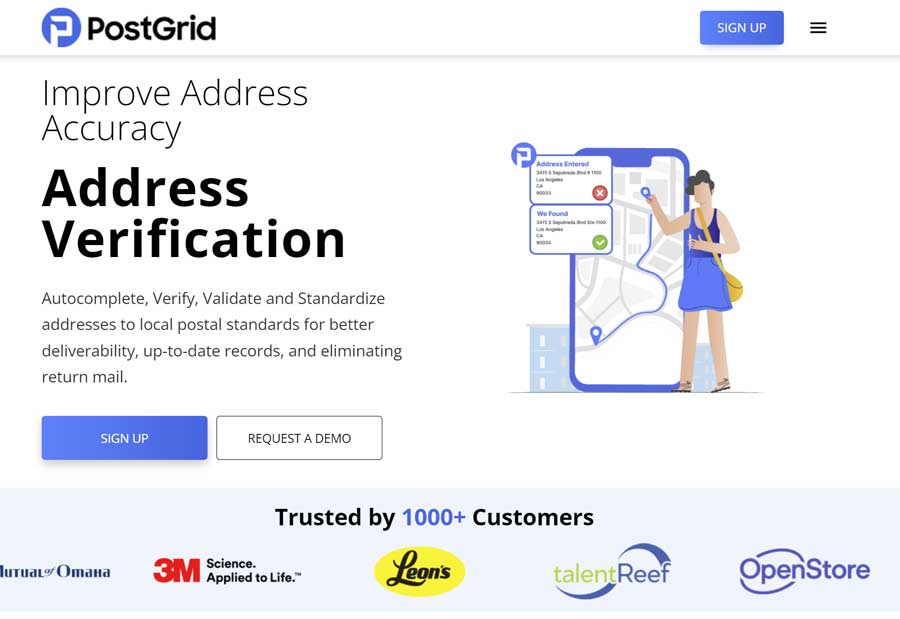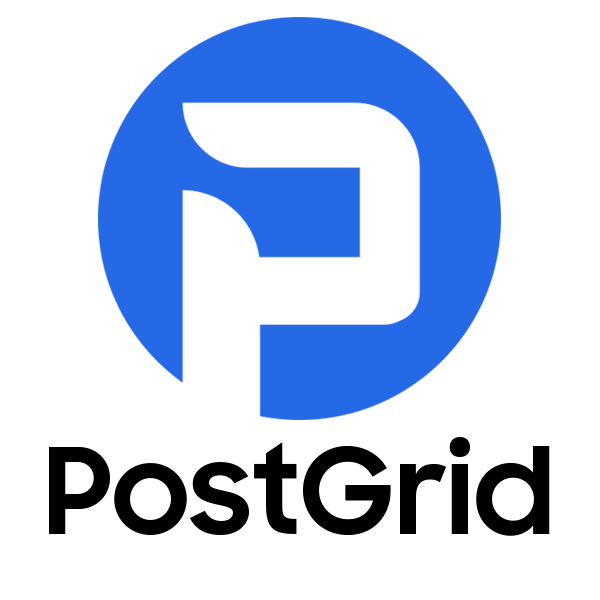 PostGrid Address Verification allows you to quickly and easily verify customer addresses in real-time. With PostGrid's CASS and SERP certified address database, you can be sure that addresses are up-to-date and accurate. This ensures that mail is delivered properly to your customers.
PostGrid Standard address verification API validates US and Canadian addresses, while our International Address Verification API can verify addresses in over 245 countries. Whether you need to validate a few addresses or a large batch, PostGrid has the solution for you.
Learn More About PostGrid Address Verification
Key Features of PostGrid Address Verification
Address verification helps ensure mail reaches its destination on time and with complete accuracy.
The service is available online and can be used to verify addresses for both business and residential addresses.
PostGrid offers bulk address validation services, which include standardization, parsing, address correction, and more.
API or Application Programming Interface can be used to integrate the address verification service with existing systems.
The Web Service can be configured by a company's IT department in a few lines of code.
The tool is often used for front-end autocompletion and to prevent downstream bottlenecks through good data hygiene.
The database updates from USPS at least once a month.
PostGrid Address Verification offers real-time address verification to help you quickly and easily autocomplete addresses.
The product offers a free pricing model with no credit card required for a trial.
What I Like/Dislike About PostGrid Address Verification
Pros:
The API is easy to use and always accurate.
The customer service is outstanding, and it continuously improves its service.
The 24/7 availability of appropriately trained professionals has always been a great asset to our company.
As our needs change, PostGrid lets us scale up and down very easily.
After implementation, users learned to access addresses quickly and easily.
It also didn't waste time or resources when uploading records into federal government systems.
Low prices allow you to evaluate the data and service before you start with PostGrid. You don't even need to register for some searches if you just use them once.
You can easily integrate it with your application
Github repository with examples. Almost every major programming language has SDKs available. The response time is lightning fast.
PostGrid is simple to use.
The code integration was easy.
Data quality was excellent.
API response was fast and accurate.
Address verification was accurate and successful.
Cons:
Nothing to complain about using their API.
PostGrid Address Verification Pricing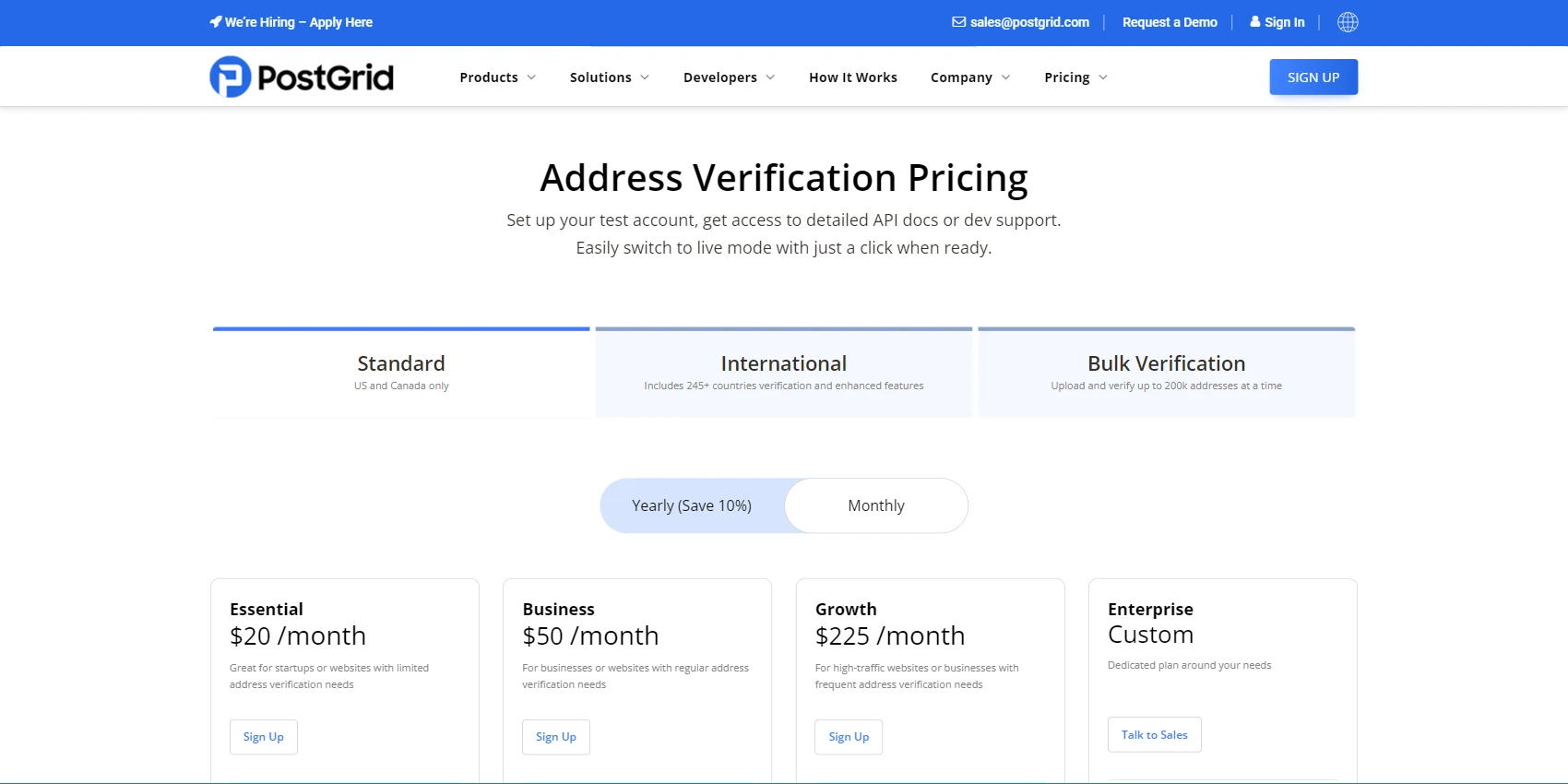 2.

Melissa Data Quality Suite
Best Bulk Address Validator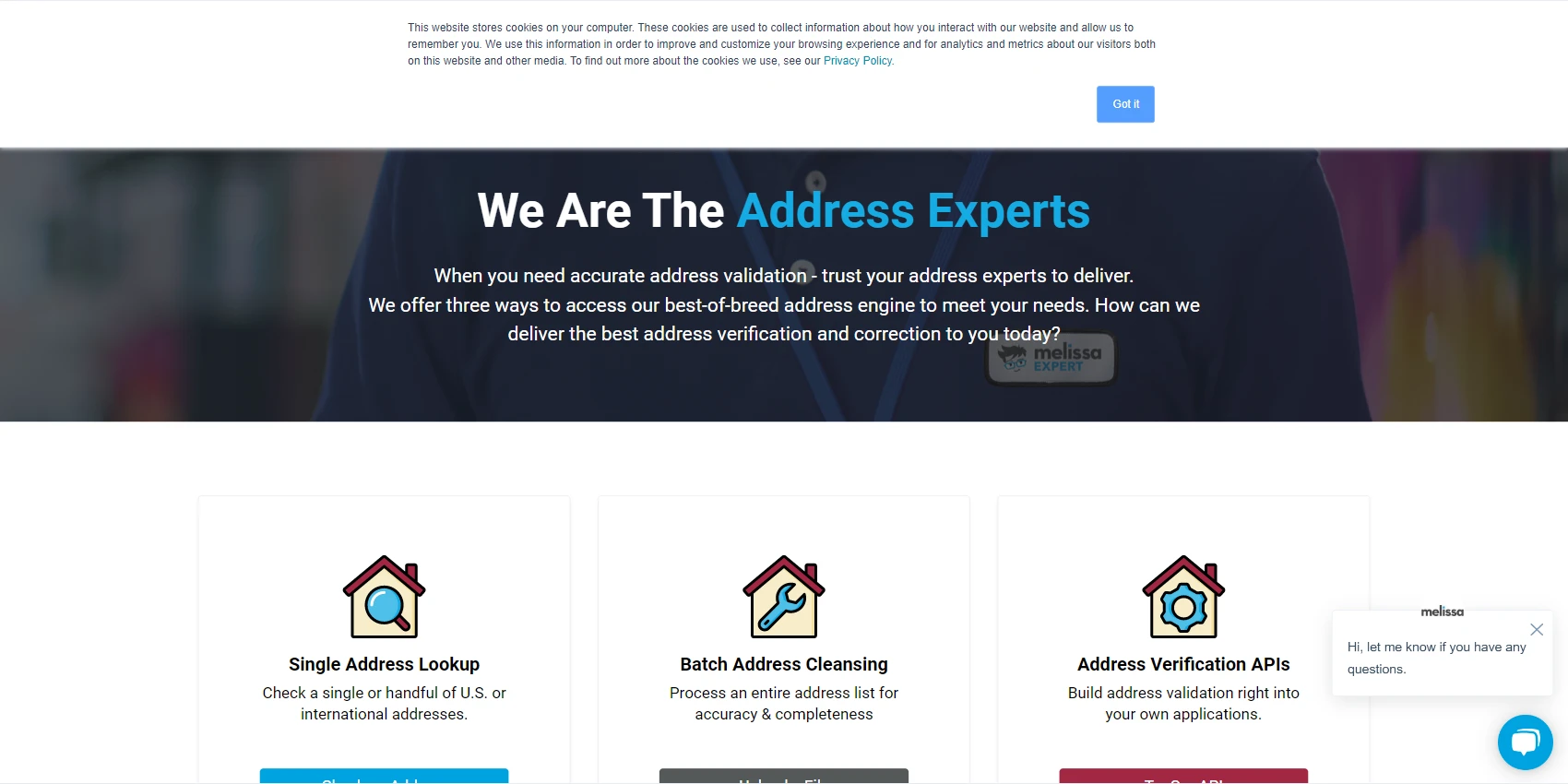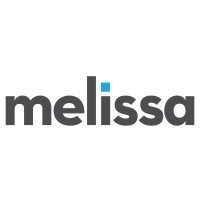 Melissa Data Quality Suite is address verification software that offers single address lookups, batch address cleansing, and address verification APIs.
The software is easy to use and provides quality support. It is also easy to set up and administer. This makes it a great choice for businesses of all sizes. Thank you to our customers for sharing their valuable feedback and helping us on our mission and belief that data quality should never cost more than it saves!
Learn More About Melissa Data Quality Suite
Key Features of Melissa Data Quality Suite
Top-of-the-line address verification
Real-time authentication
Identity matching
Auto-filling
Data cleansing
What I Like/Dislike About Melissa Data Quality Suite
Pros:
Melissa is simple-to-use software with excellent results.
The possibility to autocomplete, edit and correct personal data before implementing them in the CRM is excellent.
Classification of leads by demographics to segment them more accurately is also a plus.
Technical support is always available and they clarify all doubts quickly.
The integration with Microsoft Dynamics 3
The use is quite intuitive, so the learning curve is short if you are familiar with this type of program.
You can upload millions of records at once to be processed
The quality of data that Melissa provides is unmatched as well as the simplicity of the tools which makes it easier for users to make bulk updates easily without any errors.
The suite is very efficient and saves time and money.
The service is very helpful in terms of address detalization.
I love how user-friendly the interface is.
The product is very versatile and integrative with other applications.
It was easy to learn and implement the software into our business processes.
The customer service is responsive and helpful.
The software is reasonably priced.
The address validator is quick and easy to use.
Cons:
The files must be copied out to .csv or Excel format and must be smaller than 1mb.
It can get a little pricey, but if the data is good the cost is offset tremendously.
Program is capable of doing a lot. So there are many moving parts. Can be a bit confusing at times.
It can be challenging to integrate Melissa with Salesforce
The user interface is not particularly user-friendly
There is a significant learning curve to using Melissa
Sometimes the data is not complete or there are glitches in the software
There is no option to run a bulk batch on addresses from a certain date range

3.

WinPure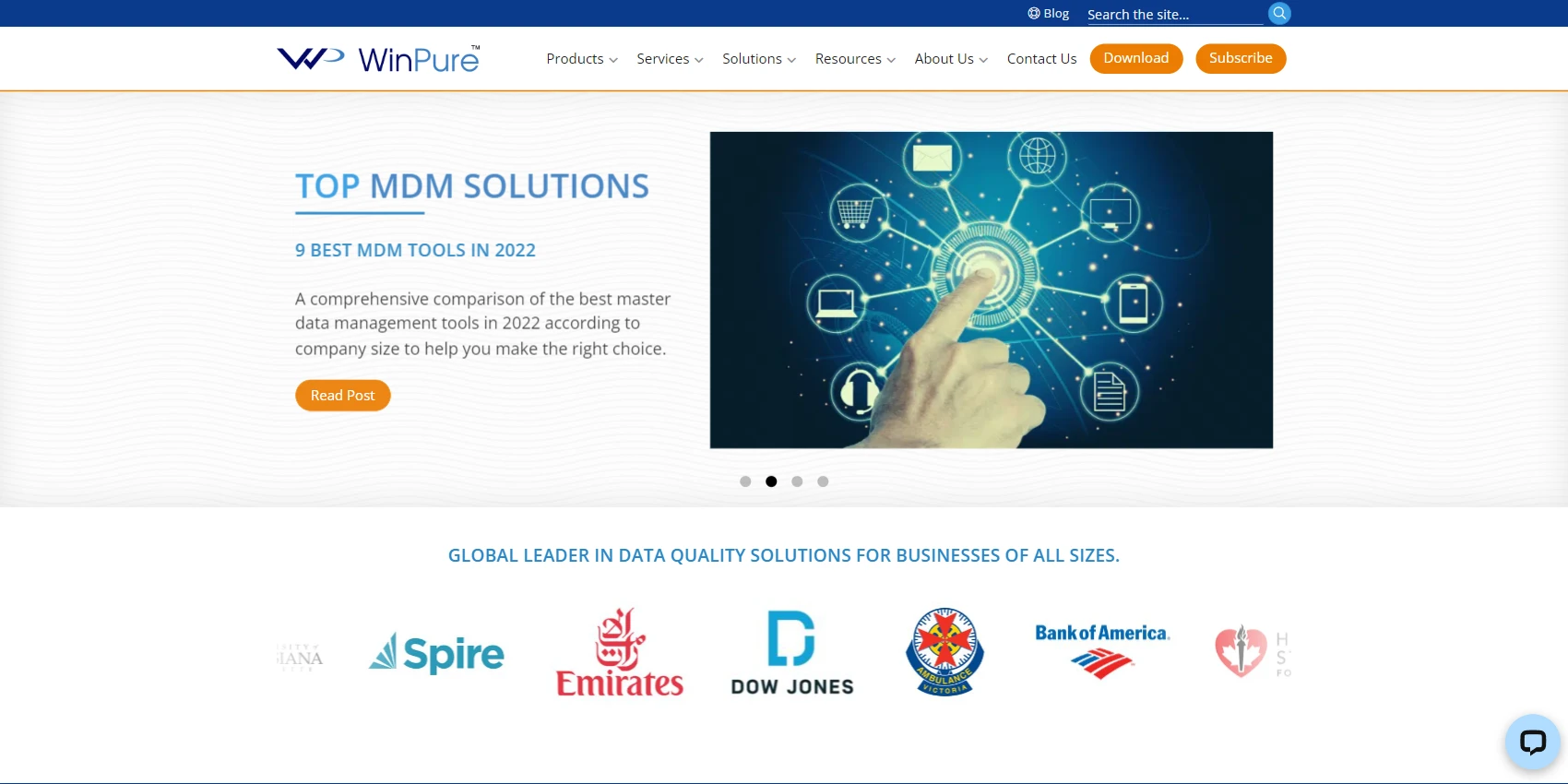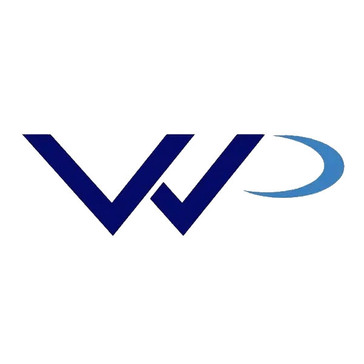 WinPure Clean & Match is an award-winning data cleansing and data matching software suite that is designed to increase the accuracy of business or consumer data. This software suite is ideal for cleaning, correcting, and deduplicating mailing lists, databases, spreadsheets, and CRMs.
With WinPure Clean & Match, you can:
-Increase the accuracy of your data
-Save time by using its sophisticated fuzzy and phonetic match algorithms to clean and remove duplicated records from your lists or databases
-Affordably license the software with world-class support and training
-Schedule a live demo today to see how it can help you and your organization.
\n
WinPure offers data quality solutions for businesses of all sizes. The software is easy to use, fast, and can complete large matches quickly. Additionally, the customer service is excellent and WinPure has won awards for their products. If you need a data management solution, WinPure is an excellent choice.
Learn More About WinPure
Key Features of WinPure
WinPure provides data cleansing and maintenance, data matching and deduplication, and data quality consulting services to businesses of all sizes.
WinPure has the highest-rated data matching software on the market.
Training and certification programs to help users improve data quality within their organization.
Web-based solution that helps businesses across healthcare, banking, education, insurance, and other sectors verify email addresses.
Allows managers to manage contact data quality by matching, merging, and deduplicating records.
WinPure has the highest-rated data matching software on the market.
What I Like/Dislike About WinPure
Pros:
WinPure is able to handle a lot of data quickly and efficiently
The customer service is responsive and available when needed
The matching function is intelligent and efficient.
The tutorials and demos are very helpful.
WinPure is an excellent choice for those who need to validate addresses.
WinPure is a great tool for identifying more duplicates records in mail lists and databases.
Cons:
The Salesforce integration is very limited
The advanced matching groups can seems really complex and required an extra training session for this
Any time a new user takes over responsibility for using this software, or the current user gets a new machine, a new license key has to be generated, requiring us to contact WinPure to generate a new key for us
WinPure Pricing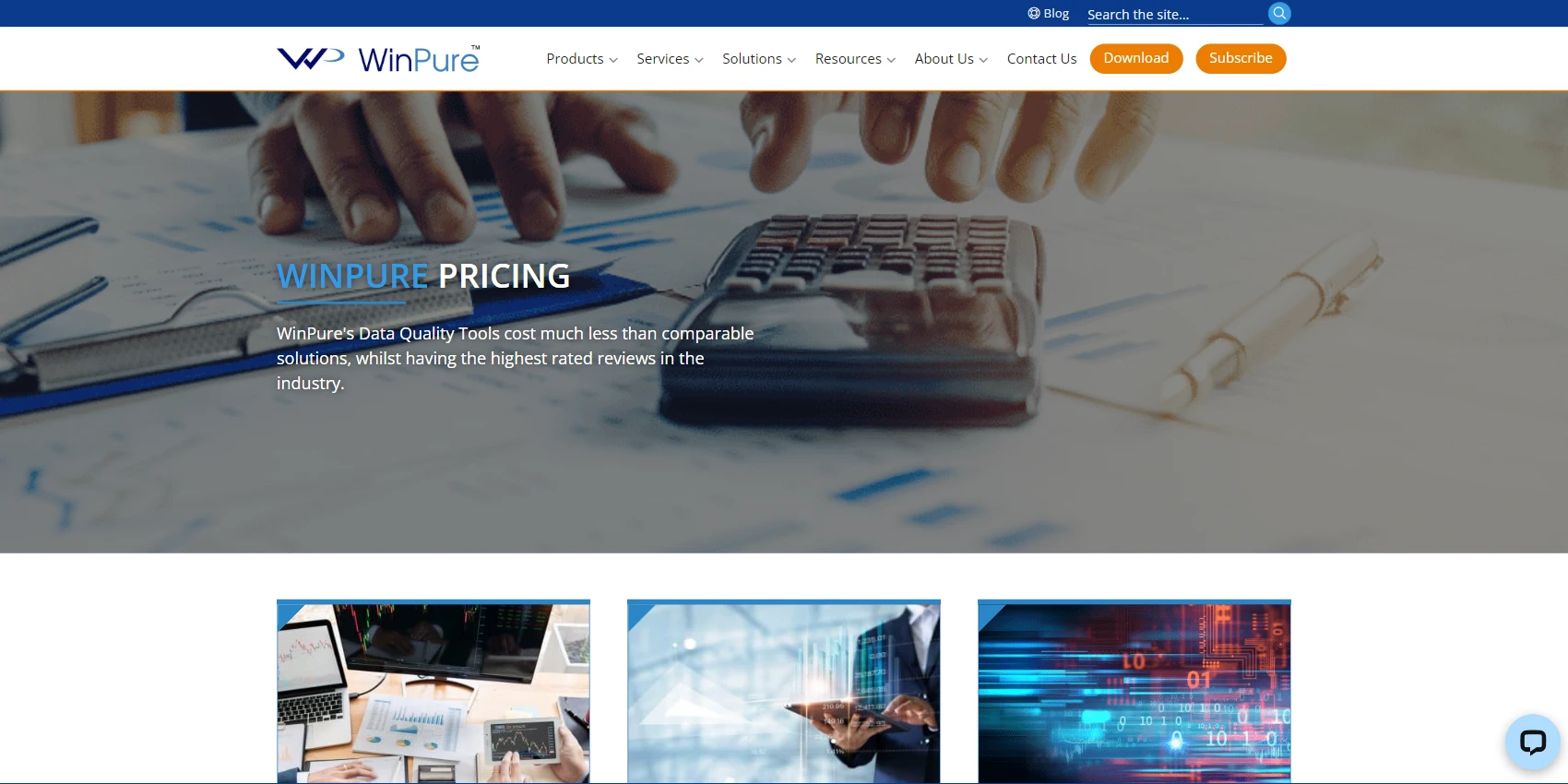 4.

Fetchify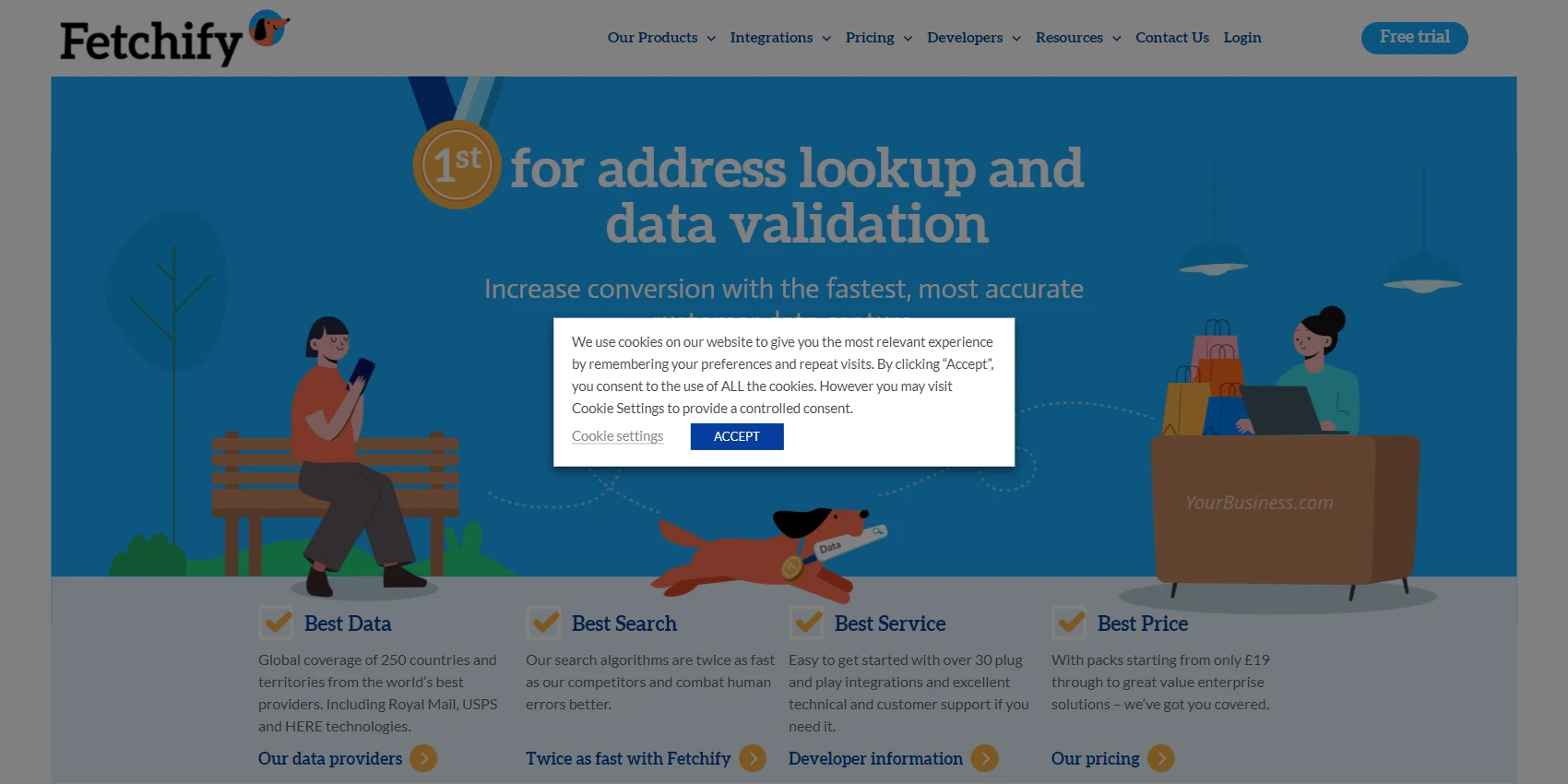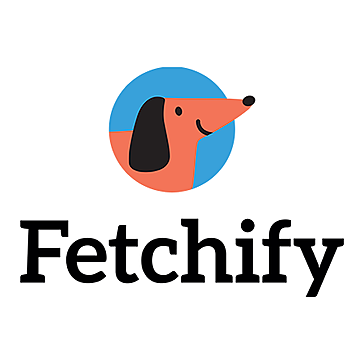 Fetchify is a top software company that offers innovative SaaS address lookup and data validation solutions. Their software is used by thousands of clients, ranging from small ecommerce startups to large household brands. They process millions of transactions each day and are constantly innovating their software to meet the needs of their clients.
Fetchify's address lookup and data validation solutions have saved my company a lot of time and money. We used to spend hours manually entering addresses into our system, but Fetchify's software has automated that process for us. Not only that, but their software is also very accurate, which has helped us avoid costly mistakes. Overall, we're very happy with Fetchify and would recommend their services to anyone who needs address lookup or data validation solutions.
Learn More About Fetchify
Key Features of Fetchify
Increase conversion with the fastest, most accurate customer data capture.
Coverage on countries and territories from the world's best providers.
Easy to get started with over
Excellent technical and customer support.
What I Like/Dislike About Fetchify
Pros:
Fetchify can easily be integrated with the help of different plugins to automate data collection from customers and handling. It can easily autofill data and parse information
Cons:
Its pricing is not a comparable approach to other platforms. It has a variable price model which does not make sense for certain medium sized companies.
Not as many packages for purchase as I would like, but they do have free credits to try it out before buying.
Sometimes the integration takes more than usual time. specially developer support for technical queries. Also, Validation tools are not that optimized.
Even though it is known for lack of giving errors, there have been occassional times where I have recieved errors while using the app.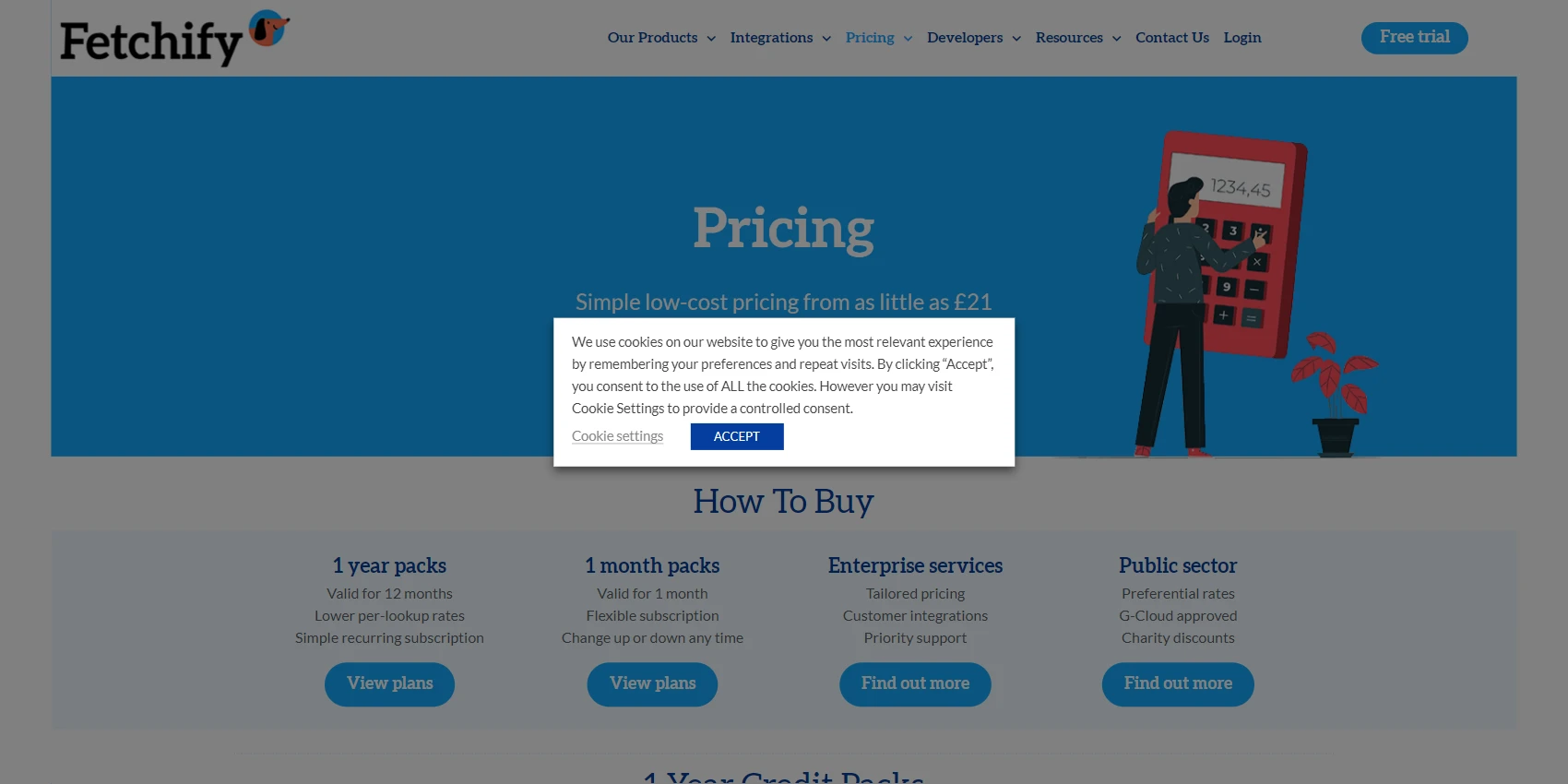 About Josip
Josip Miskovic is a software developer at Americaneagle.com. Josip has 10+ years in experience in developing web applications, mobile apps, and games.
Read more posts →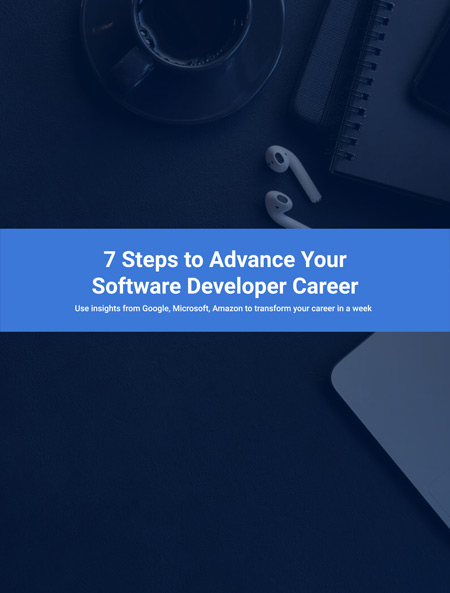 Download Free Software Developer 
Career Guide
I've used these principles to increase my earnings by 63% in two years. So can you.
Dive into my 7 actionable steps to elevate your career.