7 Best Digital Business Cards in 2022
A digital business card is a new way of exchanging contact information. It is an electronic version of a traditional business card and you can exchange it via email, text, or other digital means.
What are some advantages of using digital business cards?
There are many advantages to using digital business cards. First, they are eco-friendly since there is no need to print them out. They are also more convenient to store and share. You can easily add a digital business card to your email signature or website, making it readily available to anyone who needs it.
Another advantage of digital business cards is that they can be easily customized. You can include links to your social media profiles, website, or blog. You can also include a photo or logo to make your card more personal.
There are many ways to create a digital business card. You can use a template or create your own from scratch. If you want to stand out, you can even add animation or video.
The global digital business card market is expected to be worth USD 242.3 million by 2027, growing at a rate of 11.2% each year from 2021 to 2027, according to Market Research Future®.
To help you find the best solution for your needs, I've reviewed the best digital business cards below:
Blinq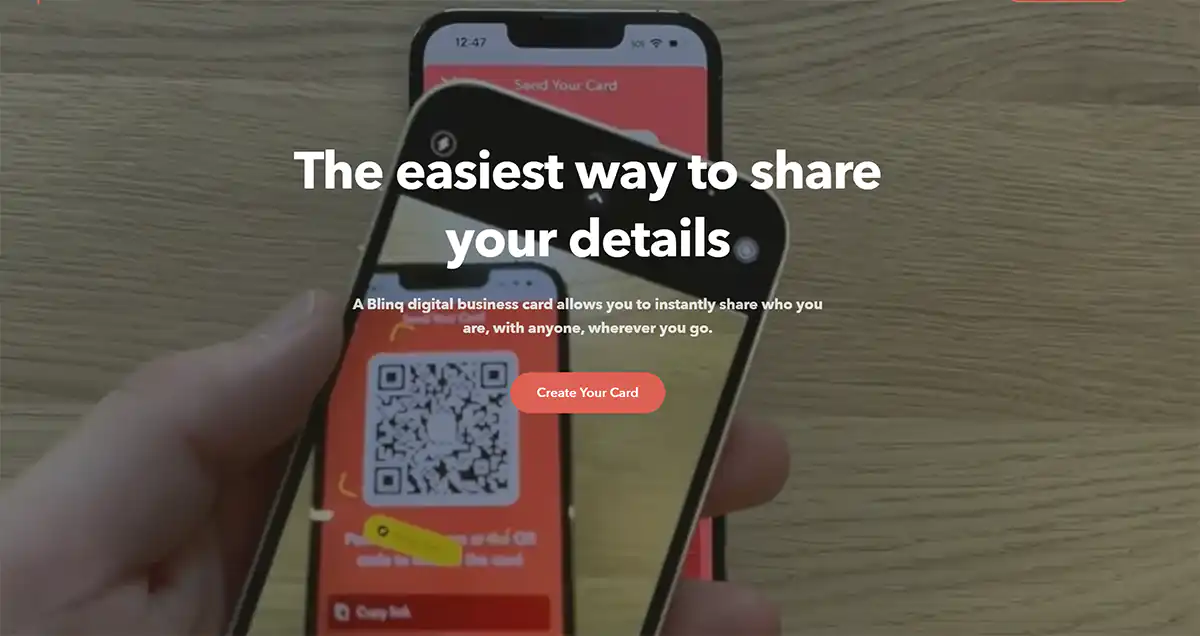 Blinq is a business card that offers solutions such as QR Codes, Apple Watch integrations, Smartphone widgets, and NFC business cards.
If you are looking for an all-in-one solution, Blinq is the best digital business card for you. It is affordable, easy to use, and has excellent customer service.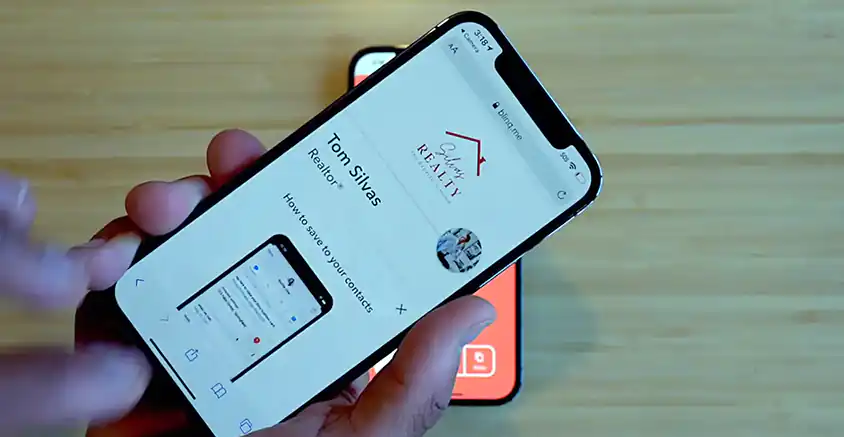 Blinq's digital business card apps track who you've given your card to, and when they last viewed it. Moreover, Blinq offers a wide range of customization options. You can change the font, colors, logo, and background of your card. You can also add links to your social media.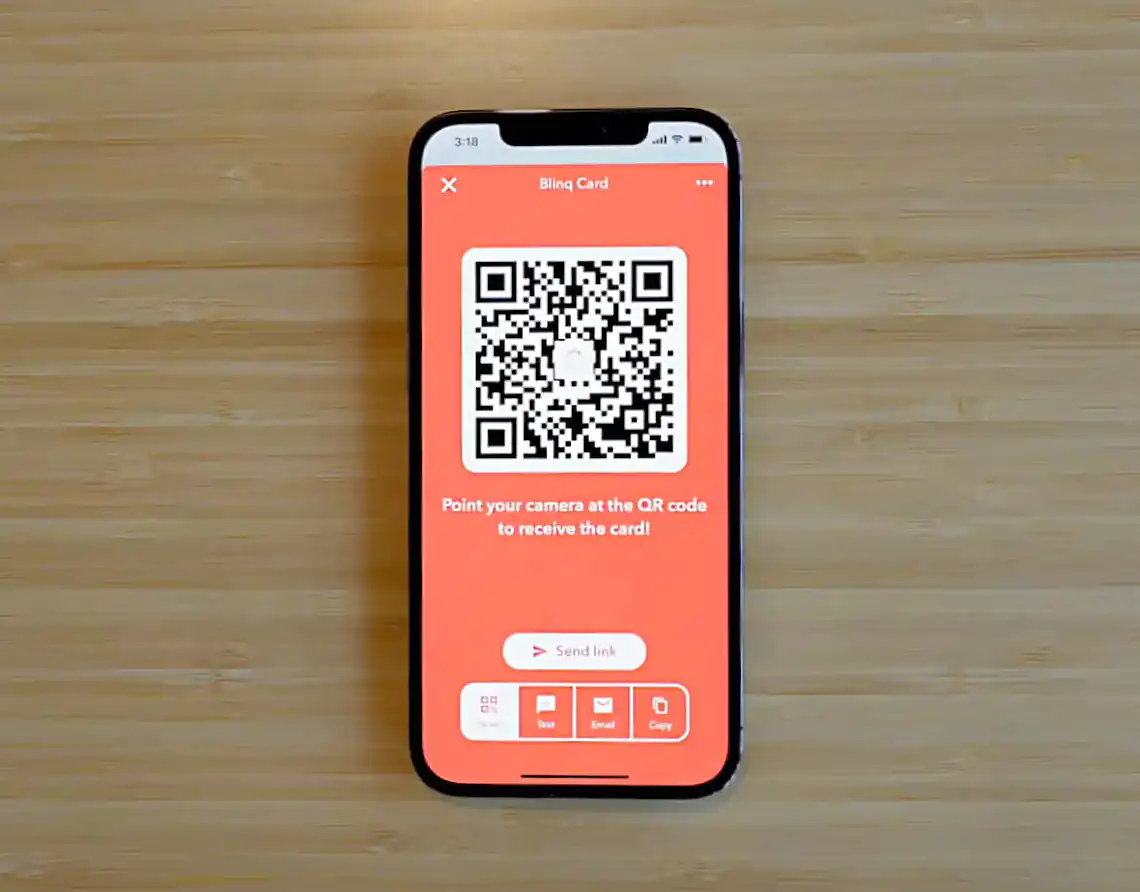 Who uses Blinq?
Blinq is used by industry-leading companies such as Remax, Google, Airwallex, Tesla, and Uber.
Blinq Key Features:
Blinq digital business cards offer the quickest load time and are the fastest when sharing your card.
You can manage all your live cards in a single unified dashboard.
The cards sync with your digital card, storing all the details on a physical card.
You can personalize the NFC cards design.
Blinq pricing
Blinq has a free plan that gives you 2 free cards. Their paid plans start at $2.99 per month and includes 5 business cards.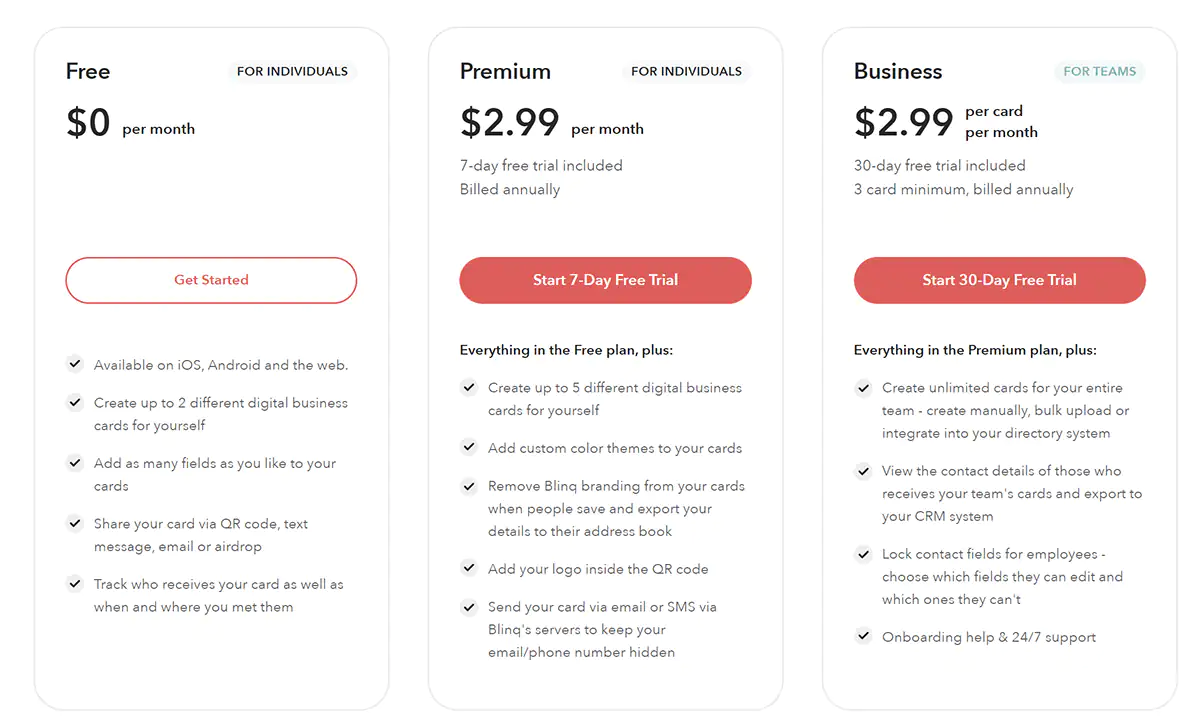 My review of Blinq
Blinq is the best free digital business card solution. It is easy to use and has many features. The dashboard is also very user-friendly. However, the free plan only gives you 2 cards which might not be enough for some people.
Beaconstac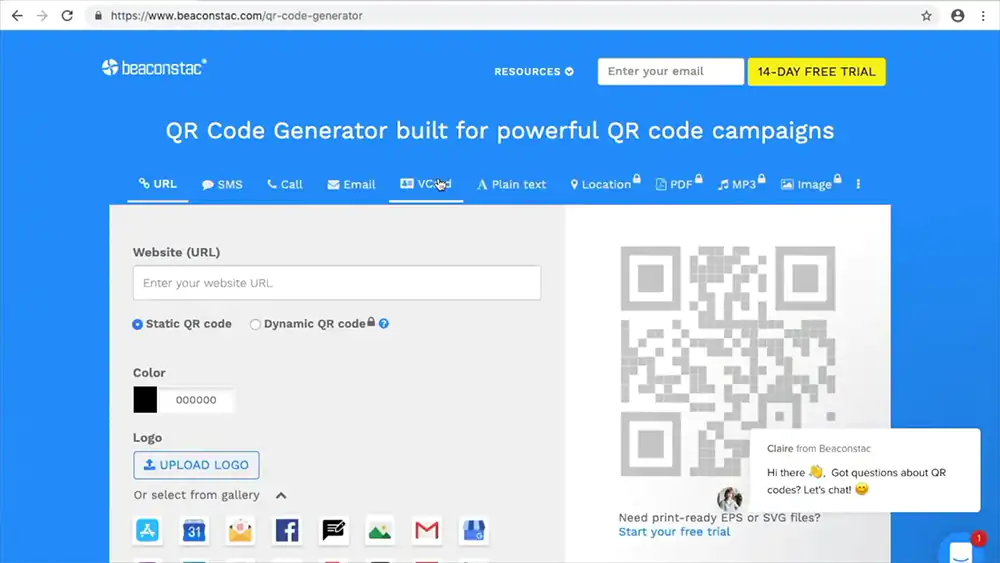 Beaconstac is a QR code platform that helps you create digital business cards. The virtual business cards you create can be customized and shared with other people easily.
The platform also has security features to keep your information safe. You can also save your cards on Apple and Google Wallet. Moreover, Beaconstac integrates with CRMs and HR tools.
Beaconstac QR platform is a powerful solution for businesses looking for an easy way to create and share digital business cards. The platform is secure and easy to use, and it integrates with many popular CRMs and HR tools. If you're looking for a way to make your business cards more sustainable and efficient, Beaconstac is a great option.
Beaconstac Key Features:
QR Code design and personalization
Bulk QR Code / Business Card Creation (200+ cards)
CRM Integrations
SOC-2 Security Compliance
Beaconstac Price: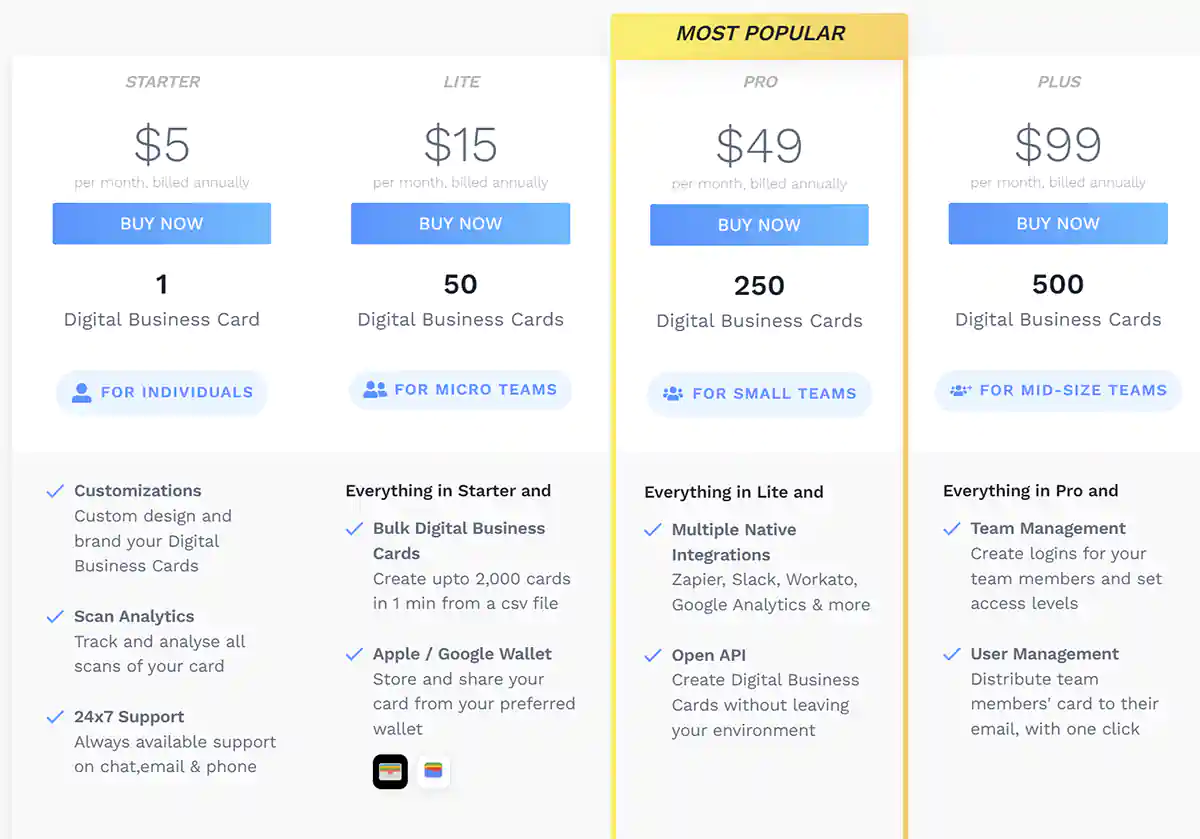 Beaconstac's pricing ranges from $5 per month for 3 digital business cards and 25,000 scans to $99 for 500 digital business cards and 500,000 scans.
Popl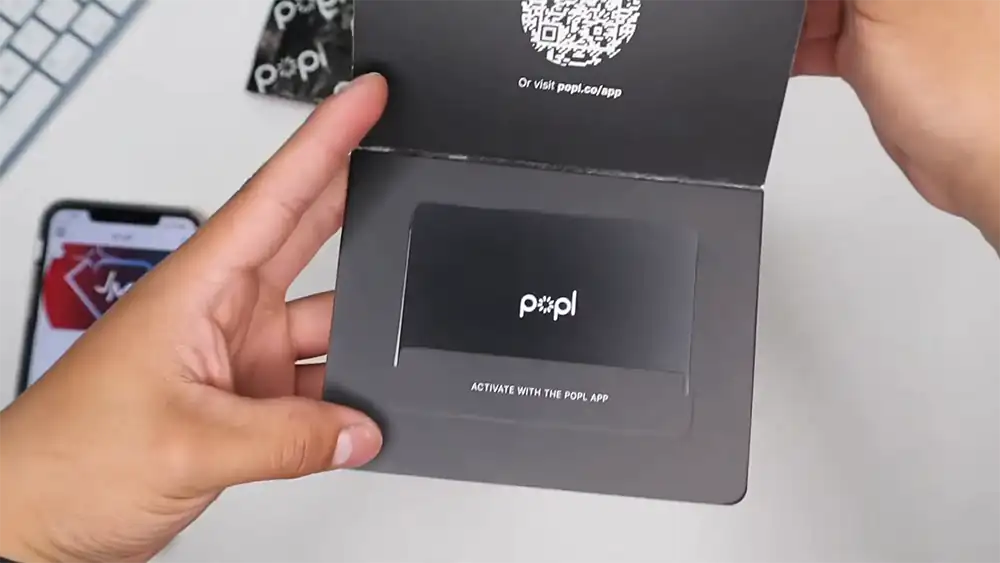 Popl is a digital business card focused on helping you connect with other professionals. It has a clean design that makes it easy to use.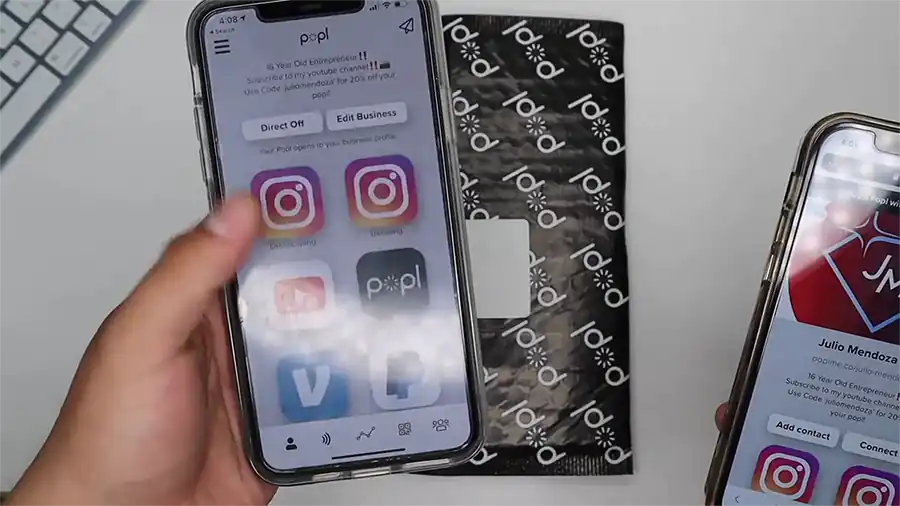 Beyond sharing your info, Popl virtual business card app lets you capture leads by scanning business cards, track interactions, and set reminders to follow up. Moreover, Popl integrates with Salesforce, Outlook, HubSpot, Zoho, and many other apps using Zapier integration.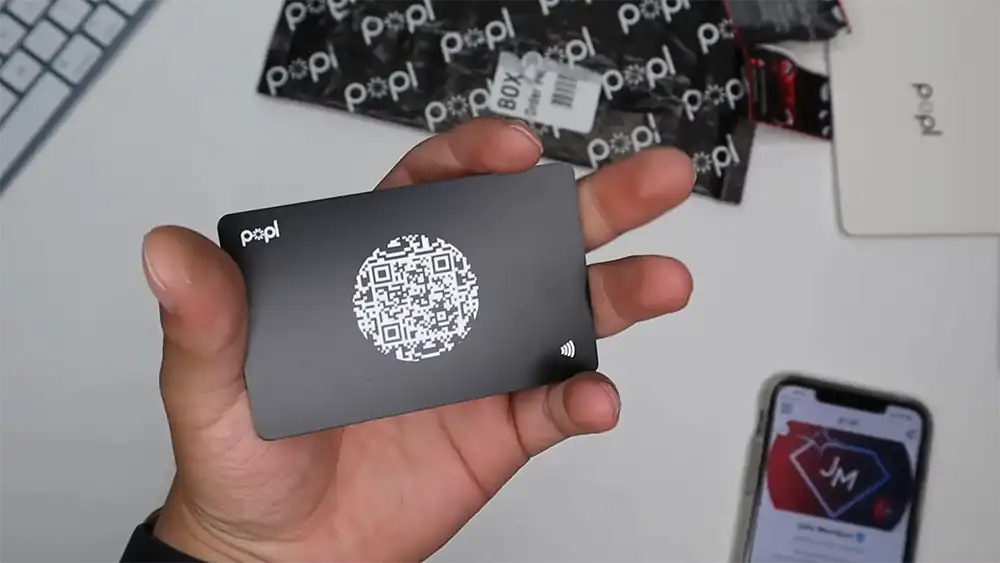 Popl Digital Card Products
Popl is a big digital card maker and it offers a variety of tap-enabled products such as cards, iPhone cases, Apple Watch bands, badges, and lanyards.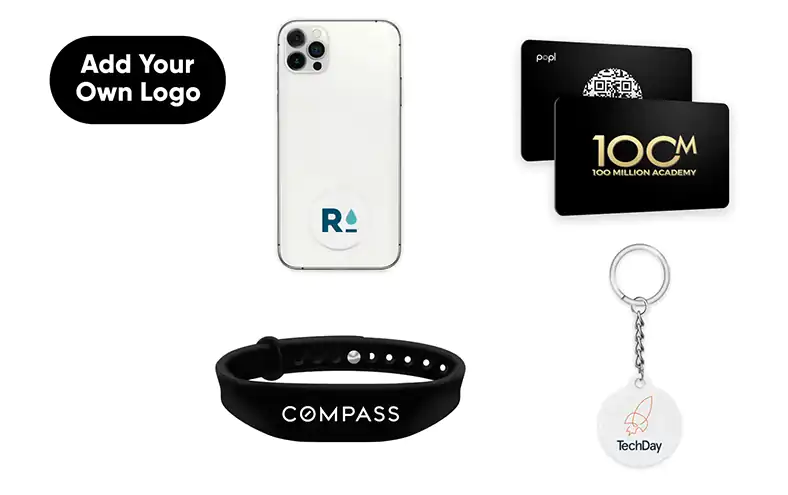 HiHello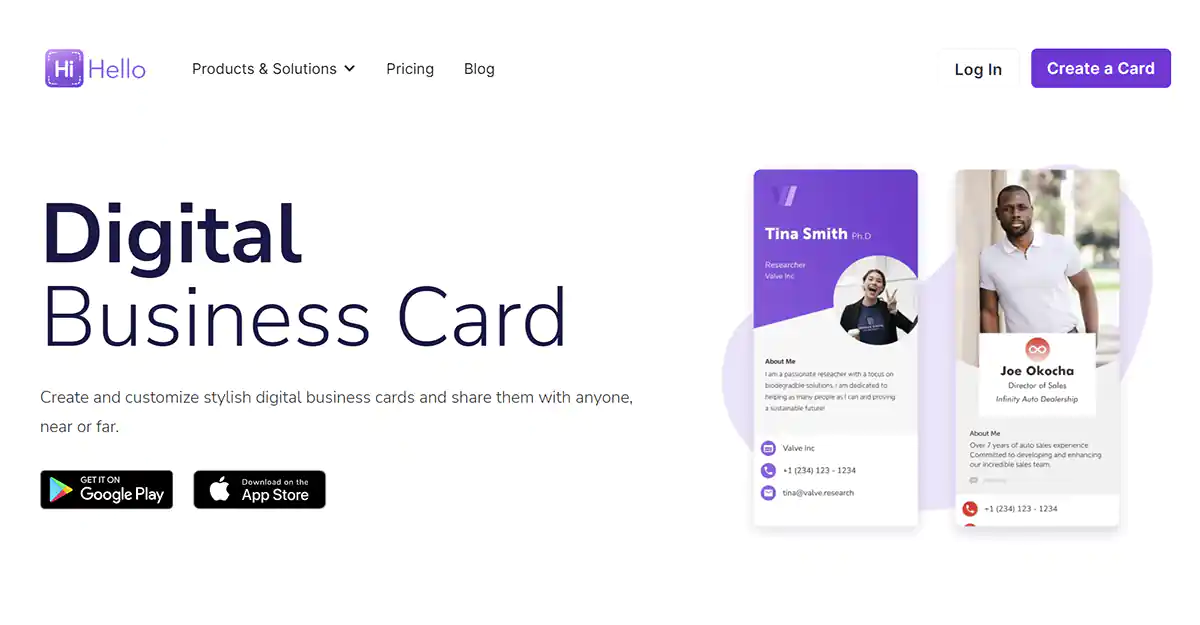 HiHello is a digital platform that allows users to create and share electronic business cards. You can personalize cards with colors, pronouns, social media profiles, and more.
HiHello also offers contactless digital business cards, which are germ-free and can be shared with anyone, anywhere. Additionally, HiHello offers free and premium subscriptions for teams and companies of all sizes.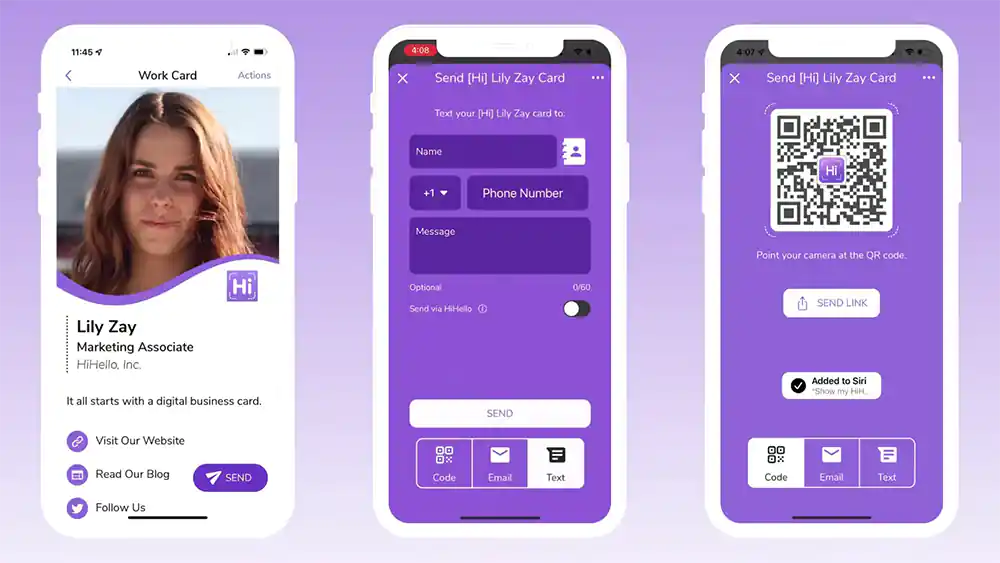 HiHello Key Features:
HiHello offers free and premium digital business card subscriptions for those looking to enhance their individual experience or get their entire team or company on board with virtual business cards.
Eco-Friendly
Affordable digital business cards
Virtual business cards are always up to date
Mobile business cards are convenient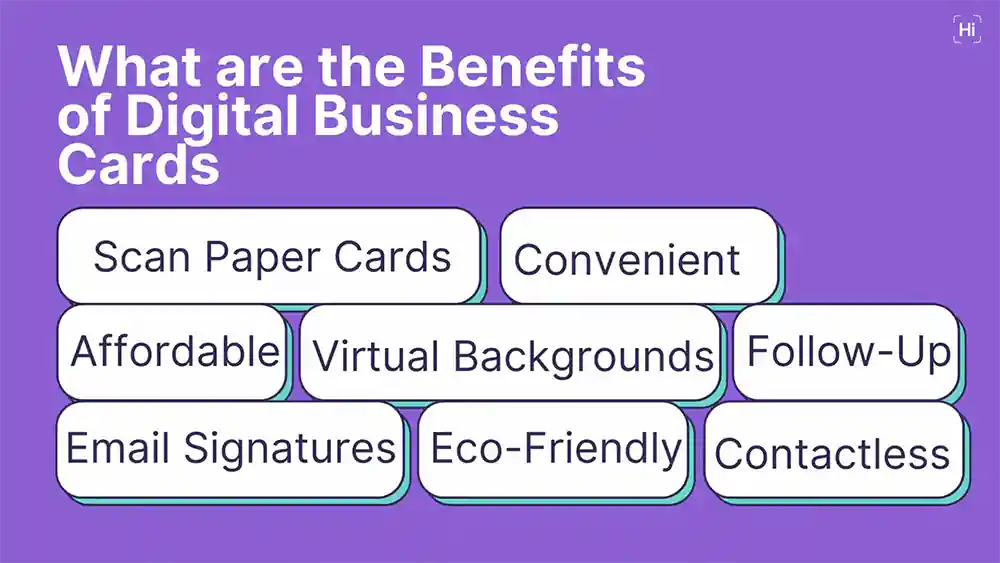 Linq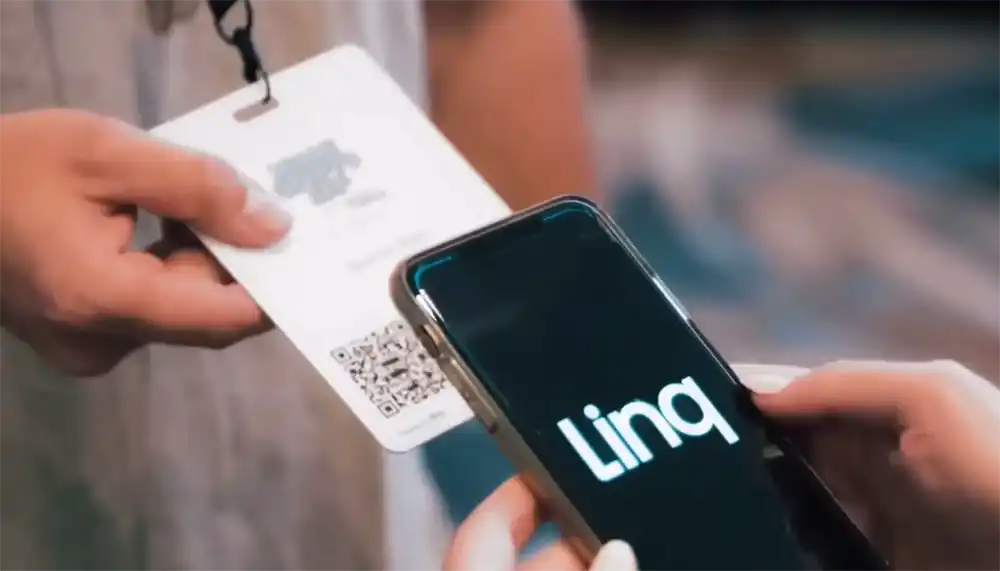 Linq is a virtual business card platform that allows you to share your information with others using completely customizable pages.
For example, you can use Linq to showcase your photography and allow clients to book shoots, list out all of your links and socials, and share your personal and business contact details on the same card.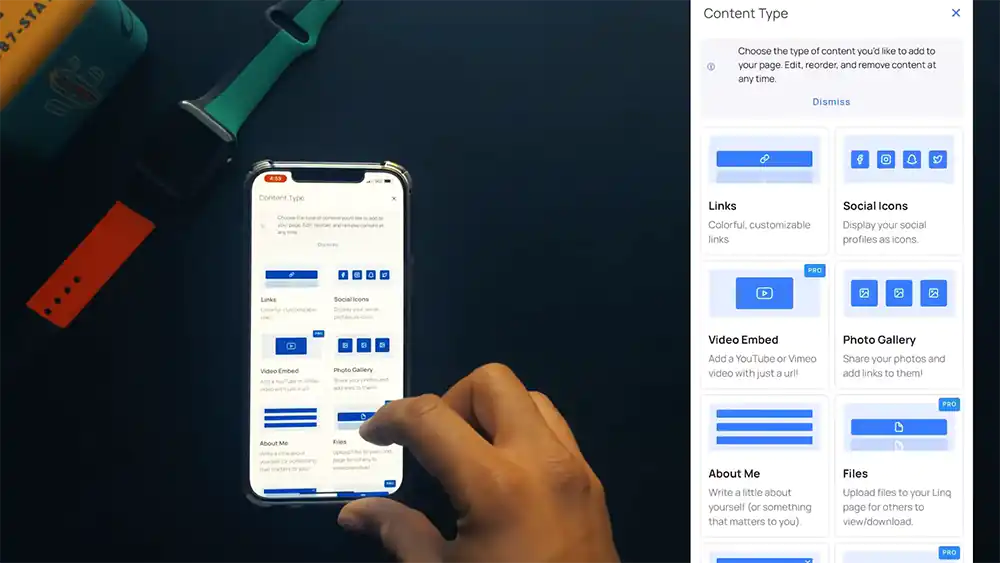 Beyond just the mobile app, Linq sells electronic business card which you can customize with your own branding, logo, and colors.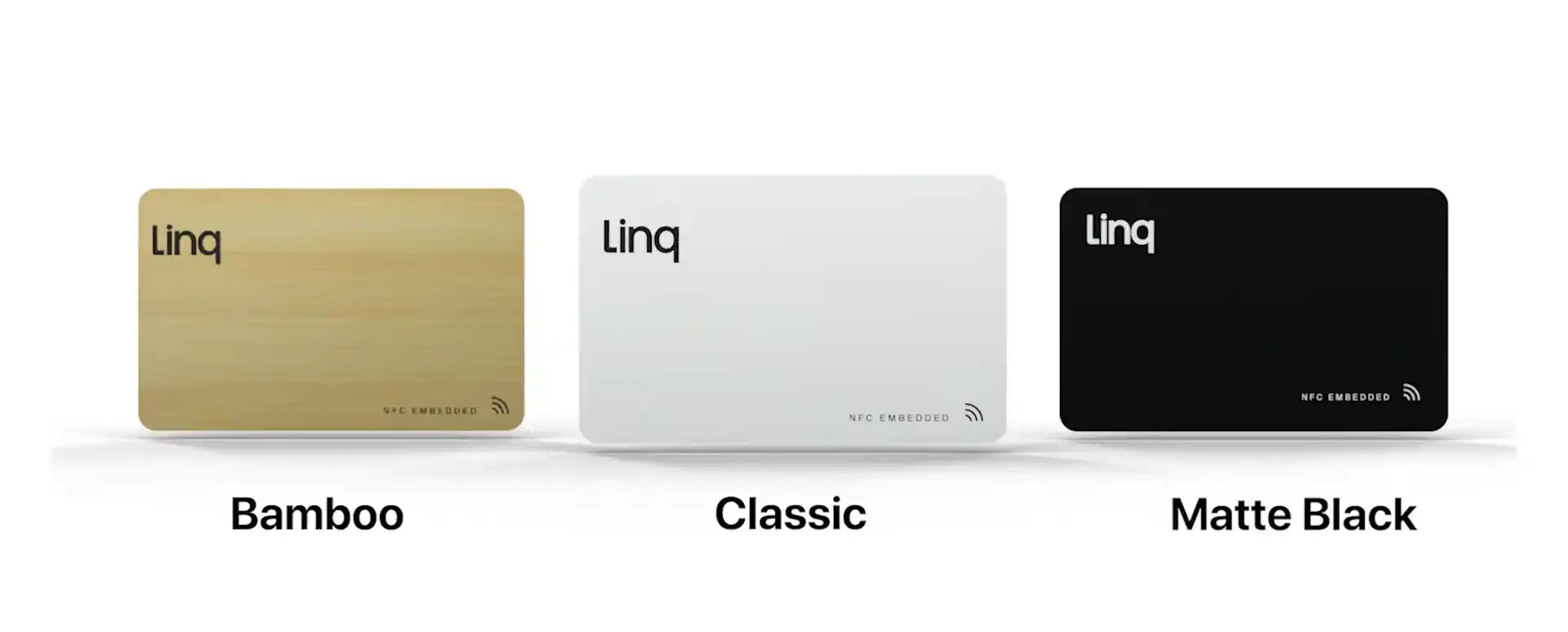 Linq Price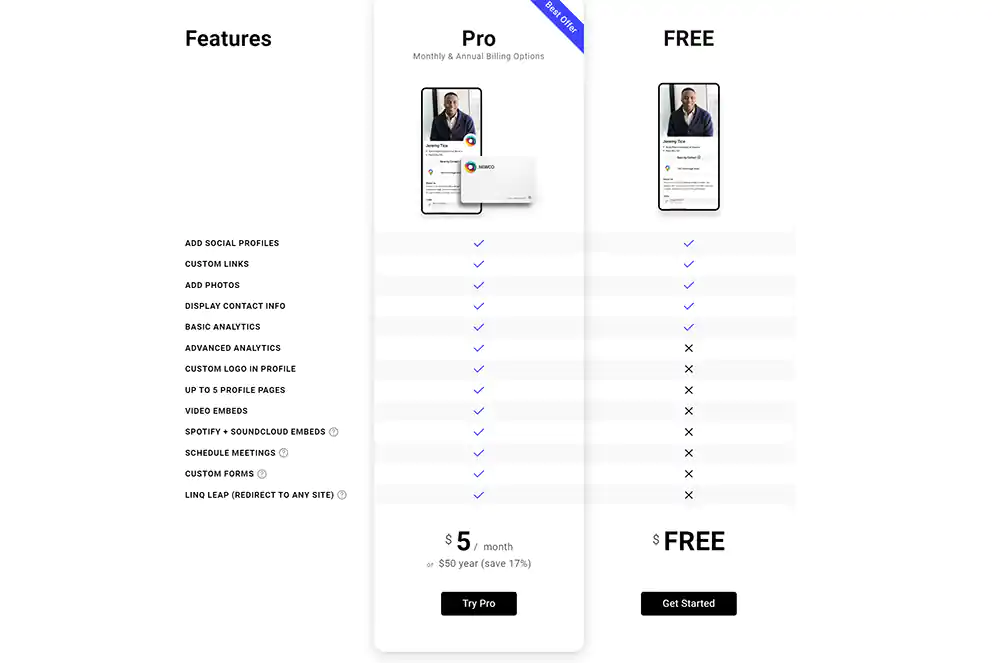 Linq offers a free digital business card app.
The Linq custom card costs $29.99 per year.
Linq Key Features:
Create custom pages to showcase your work
Add social media profiles and links to your website and other online presences
Include photos and videos in your profile
Schedule meetings and accept bookings through the platform
Embed Spotify and SoundCloud tracks to share your music taste
Redirect people to any website you choose through Linq Leap
Mobilo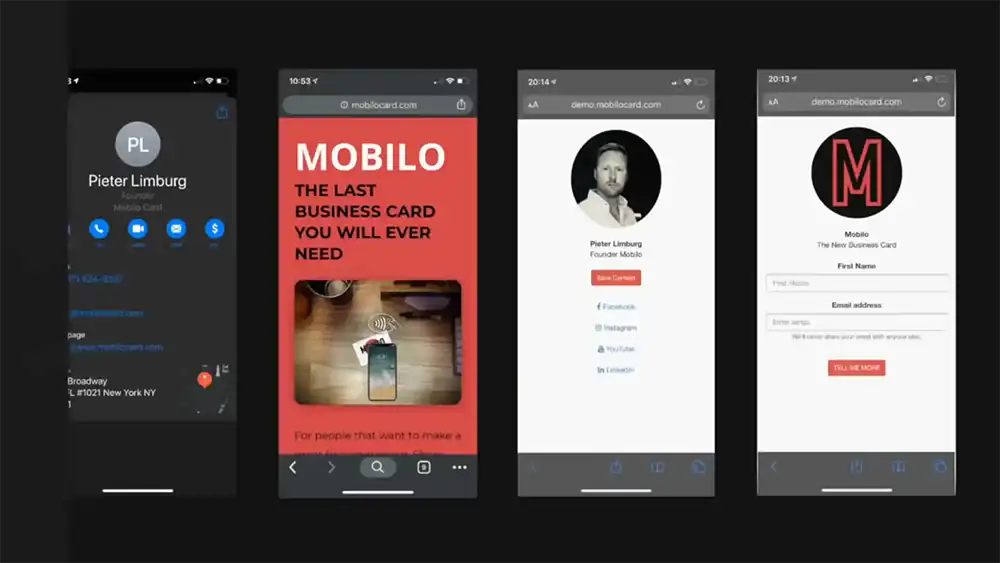 Mobilo is a physical business card with NFC and QR code support.
The Mobilo Classic cards are made of PET plastic and can be recycled up to eight times. The chip inside usually lasts for at least a few years. Mobilo also offers Wood and Metal cards, which are made of responsibly sourced Birch or Sapele, and stainless steel, respectively.
Mobilo physical business cards have a chip inside them that send your information to a phone. When you tap the card on a phone that can work with it, a contact field appears with all of your information already filled in. The person with the phone just has to hit "save" and then they will have your information. This is just one of the four ways that you can use a Mobilo card.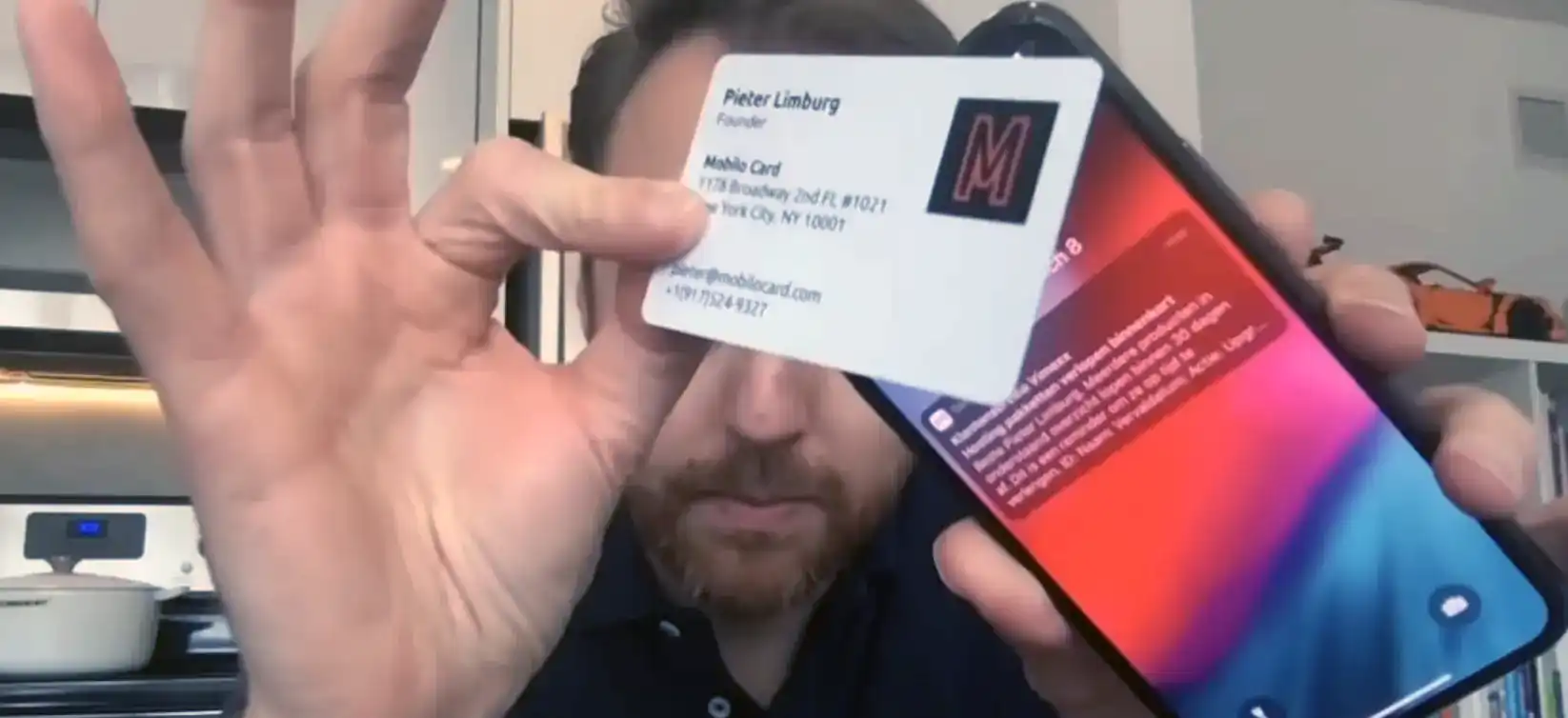 Mobilo Key features:
Prints on standard paper or business card stock
Can be printed in color or black and white
Web-based so no software to install
Easily customized with your own logo, contact information, and design
Automatically adds contacts to your CRM or email marketing list
NFC chip allows you to share your contact information with others
Haystack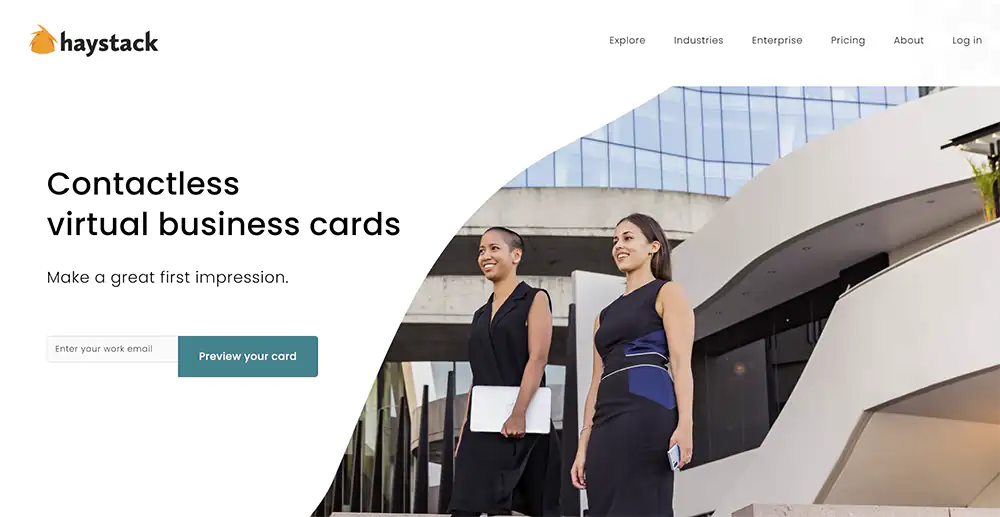 Haystack is a digital business card service that helps users to connect in a contact-free way. Staff can take photos of paper cards without touching them, and digital cards can be shared easily with prospects and clients. Haystack also serves as a clever marketing tool, driving traffic to users' websites and social media profiles. The service also integrates with CRMs to keep contact databases up-to-date. Haystack is a zero-paper, sustainable business card solution that helps to regenerate the planet.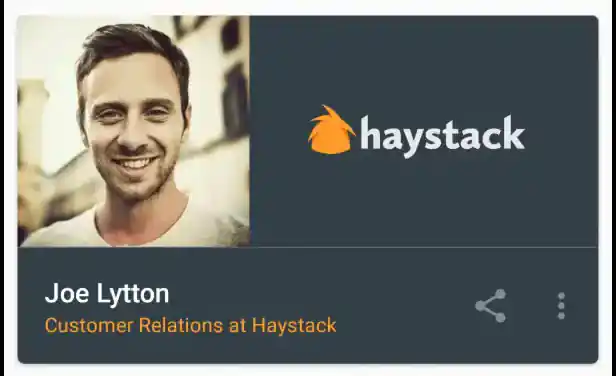 Who uses Haystack?
Haystack is the world's largest contactless business card provider.
Over 300k companies using Haystack digital cards, including Vodafone, Toyota, SAP, EY, and L'Oreal.
Haystack key features:
Haystack is a service for transitioning to contactless digital cards for large enterprises
They have extensive experience in helping companies with thousands of employees transition
Haystack integrates with hundreds of business tools and has a built-in analytics dashboard
They also have CRM and app integrations
Haystack pricing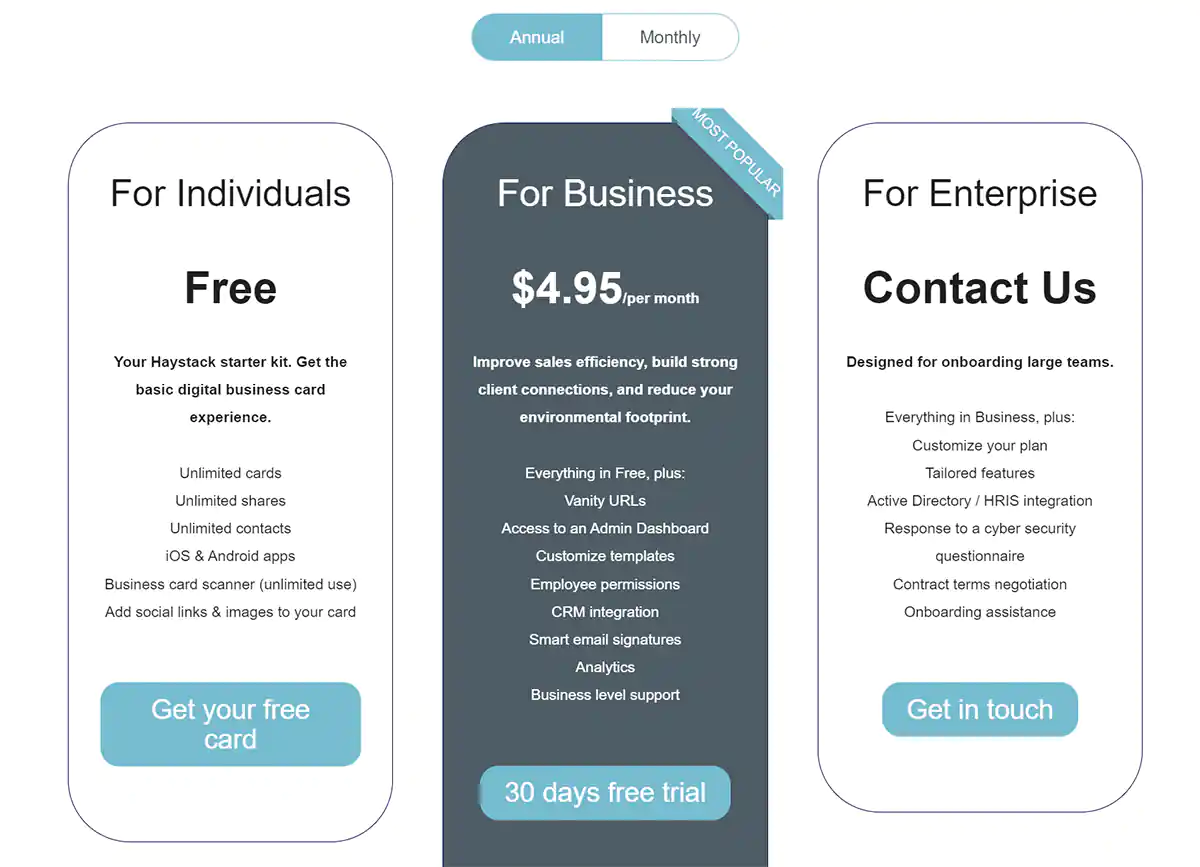 FAQ on Digital Business Cards
What's the difference between QR Codes Cards and NFC Business Cards?
Digital business cards come in two main types: QR codes cards and NFC business cards.
QR code cards are the most popular type of digital business card. They are easy to create and can be read by any smartphone with a QR code scanner. All you need to do is scan the QR code and your contact information will be added.
NFC business cards are physical cards that have an NFC chip. When you touch your NFC business card to another person's phone, they can see your contact information.
The main difference between QR codes cards and NFC business cards is convenience. NFC business cards are more convenient since you don't need to scan a QR code. However, QR codes cards are more widely available since not all phones have NFC. Moreover, NFC cards are more expensive.
Is a digital business card worth it?
Digital business card is worth it for many reasons. First, it allows you to keep track of your contacts in one place. Second, you can also share your contact information with others easily and quickly. Third, you can also add video, audio, and other multimedia content to your digital business card. Additionally, digital business card is more environmentally friendly than traditional business cards. Finally, digital business cards are often cheaper because you don't have to print them.
What's NFC?
NFC (Near Field Communication) is a short-range wireless technology that allows two devices to exchange data. NFC can share contact information, connect to websites, and make payments.
NFC business cards have an NFC chip embedded in them. When you tap your NFC-enabled device on the card, the information stored on the chip will be transferred to your device.
Apple iPhones and Android smartphones have NFC built-in. If your phone doesn't have NFC, you can still use a digital business card by scanning a QR code.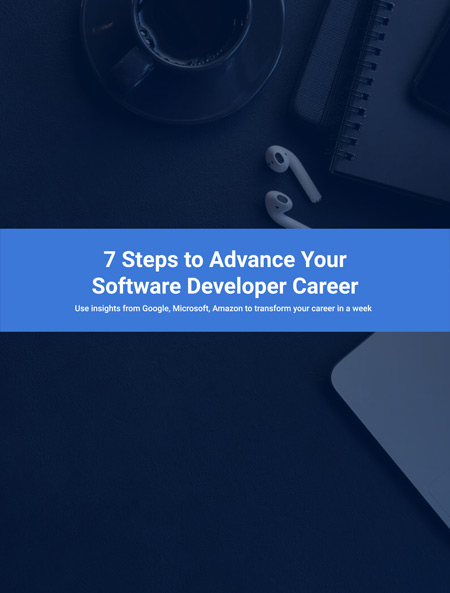 Download Free Software Developer 
Career Guide
I've used these principles to increase my earnings by 63% in two years. So can you.
Dive into my 7 actionable steps to elevate your career.