BigCommerce Review [2022]
Is BigCommerce right for your business?
BigCommerce is one of the most popular eCommerce platforms. For good reason.
It's packed with features that will help you build a successful online store.
In this blog post, I will help you understand everything about BigCommerce and whether it is the right platform for your business.
Start by learning about BigCommerce:
Does BigCommerce meet my business needs in...?
What is BigCommerce?
BigCommerce is a powerful ecommerce platform. It's a SaaS product for cross-channel commerce.
Being a SaaS, it offers a cloud-based ecommerce solution that scales with business growth.
The power of BigCommerce is in its flexibility. It has features for everything from shipping rates and taxes down to checkout experience. It gives you full control over how your customers interact with your store.
The biggest advantage of running a BigCommerce store is the global multi-tenant architecture, which offers you more flexibility for scaling your business. You don't need to worry about server capacity and other technical limitations.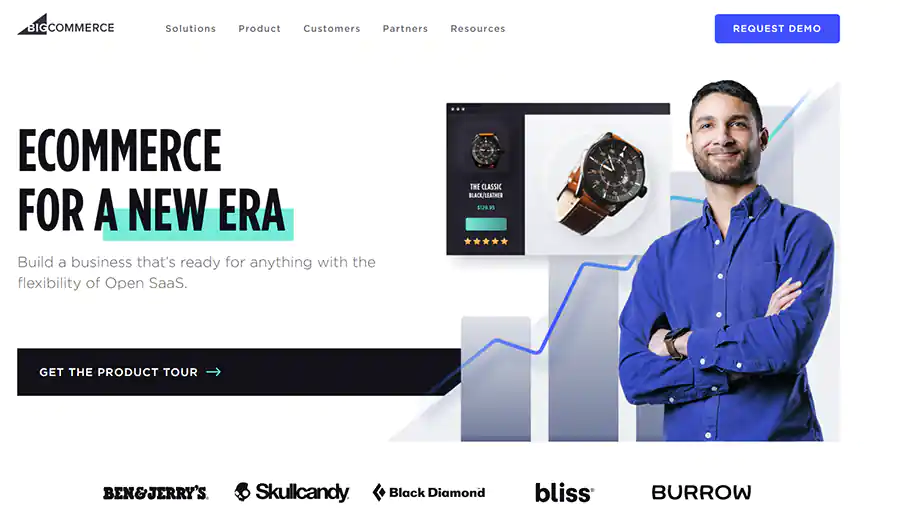 Legacy transformation
To understand the power of BigCommerce, we need to understand the difference between "legacy software" and SaaS.
Legacy software was clunky. If you wanted to start an online store, you had to buy, install, and configure software on your own server. This was expensive and time-consuming. Merchants depended on software vendors for updates and support. Changes were slow and expensive.
In contrast, BigCommerce is a cloud-based SaaS platform. This means that you don't need to install or configure anything on your own server. You simply sign up for an account and start using the platform. The vendor provides updates and support.
Target market
BigCommerce first targeted small businesses in 2009. It offered a simple, low-cost solution that was delivered through the cloud.
Starting in 2015, the company leadership changed. The original founders stepped down and management team took over.
They realized there was an opportunity in the market to create a new type of software. This software would be simple enough for small businesses to use but still have all the features of enterprise-grade software.
BigCommerce's target audience is mid-market websites that have online sales between $1 million and $50 million, and the large enterprise market, which is websites with online sales from $50 million to billions of dollars.
Is BigCommerce popular?
BigCommerce is one of the most popular eCommerce platforms on the market. BuiltWith.com ("BuiltWith") reports that 53,150 live websites are using BigCommerce. Out of top 1 million websites, 2,168 of them are using BigCommerce. It's also 3rd most popular on the entire Internet in Multi-Channel category.
Who uses BigCommerce?
BigCommerce customers include Avery Dennison, Ben & Jerry's, Burrow, Clarks, SC Johnson, SkullCandy, Sony, and Woolrich.
These brands choose BigCommerce to expand their B2B business, for the franchise stores, and for the global expansion.
BigCommerce is not only for large enterprise businesses. It also meets the needs of small businesses.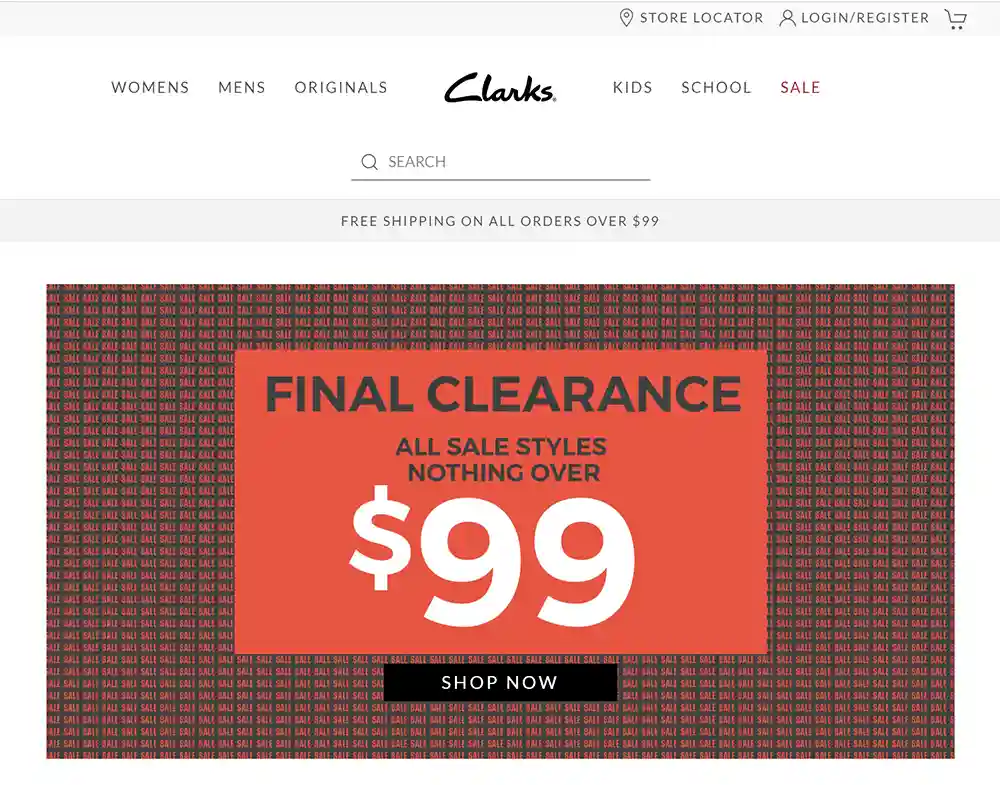 BigCommerce Pricing
BigCommerce price points are very competitive.
They offer a free plan, as well as three paid plans. The lowest paid plan starts at $29.95 per month and the highest paid plan is $249.95 per month.
You can also choose to pay annually instead of monthly, which will give you a discount.

BigCommerce plans:
Standard ($29.95/month)
Plus ($79.95/month)
Pro ($299.95/month)
Enterprise (based on a customer's online sales)
Pricing based on sales
BigCommerce plans are based on online sales per year calculated on a trailing 12-month basis:
Standard - Up to $50k
Plus - Up to $180k
Pro - Up to $400k
Enterprise - Custom
That means that if you are using Standard plan and your store makes more than $50,000 in online sales in a year, you'll need to upgrade to the Plus plan.
Standard
Standard BigCommerce pricing plan is $29.95/month.
This plan is good for stores that have less than $50,000 in online sales per year.
No transaction fees
Unlimited staff accounts
24/7 support
Integrations with leading payment gateways
2.59% + $0.49 per transaction credit card processing rate (Braintree)
Amazon, eBay, Facebook, Instagram Integrations
POS integrations - Square, Vend, Clover, and more
Free sitewide HTTPs dedicated SSL
BigCommerce mobile app
Real time shipping quotes
Coupons, discount rules, and gift cards
Product ratings and reviews
The Standard Plan is a great option if you are just starting out and your online store is not making a lot of sales yet.
Plus
The Plus plan is $79.95/month and is good for stores that have between $50,000 and $180,000 in online sales per year.
This plan includes all the features of the Standard plan, plus:
2.35% + $0.49 per transaction credit card processing rate (Braintree)
Customer groups and segmentation
Abandoned cart saver
Persistent cart
Stored credit cards
Pro
The Pro plan is $299.95/month and is good for stores that have between $180,000 and $400,000 in online sales per year.
This plan includes all the features of the Plus plan, plus:
2.05% + $0.49 per transaction credit card processing rate (Braintree)
Faceted search (Product filtering)
Custom SSL
Enterprise
The Enterprise plan is priced based on a customer's online sales.
This plan includes all the features of the Pro plan, plus:
Price lists
Unlimited API calls
2.05% + $0.49 or lower per transaction credit card processing rate (Braintree)
Express routing and priority support
Strategic account management available
BigCommerce Support
How quickly can BigCommerce support help me?
This is the question you must think about when evaluating ecommerce platforms.
BigCommerce has 24/7 phone, email, and chat support.
They answer all calls in less than two minutes, with over 85% of difficulties resolved on the initial call, according to their website.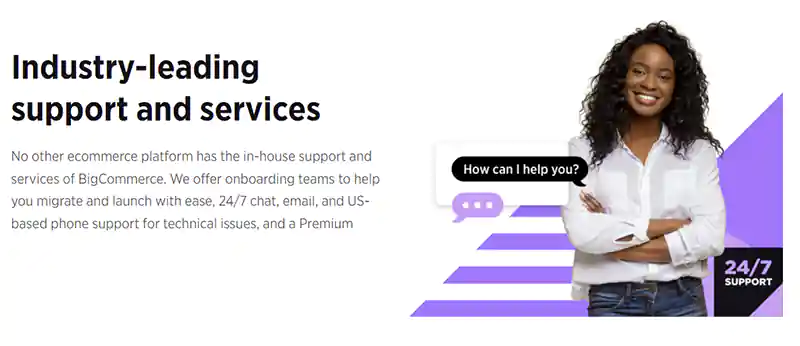 Small businesses
If you are not an Enterprise client, you rarely need emergency support.
If you are just running the standard SaaS offering without customizations, you don't have to worry about your site going down.
BigCommerce has 99.99% uptime, so your store will never be down.
Non-enterprise clients mostly use support during the store setup period.
Enterprise
If you are an Enterprise client, they will meet your support needs with a high level of urgency.
As a BigCommerce Enterprise client you get:
99.99% SLA guaranteed - SLA covers infrastructure, hosting, database, application and support response times.
Priority support - If a problem happens, you can get help from the most senior people at BigCommerce.
Enterprise Account Manager - Your Enterprise Account Manager helps your store succeed. They work with you to understand the key issues and opportunities you have, and provide guidance on how to be successful.
BigCommerce Pros and Cons
Cons
BigCommerce's initial learning curve is higher than some other SaaS platforms due to the complexity of built-in features.
BigCommerce Themes and UX/UI
The BigCommerce Theme Store is a place where merchants can find and buy designed themes for their store.
Themes are crucial for the user friendly look and feel of your store. The UX/UI of a theme can make or break your online store.
UX is the experience of using a product. How easy is the browsing, shopping, and checkout process? Is the layout and design pleasing to the eye?
UI is the visual elements of a product, such as fonts, colors, and images.
BigCommerce, 3rd party developers, and agencies create themes for the store. It's a great resource for merchants looking to create a nice-looking online store without having to design everything from scratch.
Themes vs Custom design
The main difference between using a BigCommerce theme and custom designing your store is design limitations. With a theme, you're limited to the design and functionality of the theme. With custom design, you have complete control over the look and feel of your store.
For $100-$300, you can buy a theme that looks great and comes with all the features you need. If you're looking for something more custom, then you'll have to pay more for development time.
Customizing the existing themes costs around $5,000-10,000, while creating a custom theme from scratch can cost $20,000+.
Setting up a theme takes a couple of days, while custom design usually takes 3-9 months.
Pros theme
Setup takes only a couple of days.
Professional look for the budget.
Cons theme
There will be many other merchants using the same theme, so it might be harder to make your store stand out.
Third-party developers might not be following best practices.
BigCommerce-provided themes are updated frequently, but third-party themes might not be.
Customizing the existing themes costs around $5,000-10,000.
Pros custom
100% unique look and feel.
Can be developed to include any functionality you need.
Full control of Core Web Vitals factors.
Gives you control of ADA Compliance.
Cons custom
Longer time to open.
Design and development time is expensive.
Requires a high level of technical expertise.
Is BigCommerce mobile friendly?
BigCommerce is mobile friendly. It has a responsive design, which means that it will look good on any device.
Out of the box, BigCommerce includes a mobile-optimized shopping experience. You don't have to do anything to make your store look great on phones and tablets.
Making sure your site runs great on mobile is a major focus. According to the case study by SISU Guard, a BigCommerce customer, they've seen 900% increase in conversion rate when switching to BigCommerce. Their old site was not mobile-friendly. But with BigCommerce they've got customer-friendly responsive design. The mobile site worked out-of-the-box, without using conversion rate optimization tools.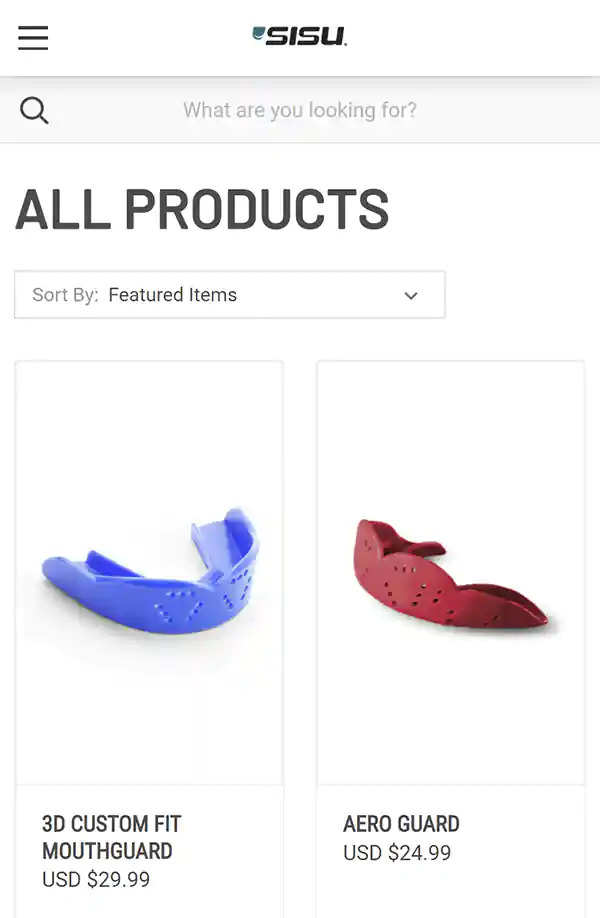 BigCommerce Marketing
Can BigCommerce meet all your marketing needs?
BigCommerce has a wide range of marketing features, but not all of them are in the basic plan. If you have advanced marketing needs, use their third party apps.
Marketing features allow you to connect all your sales channels in one place and automate your marketing tasks.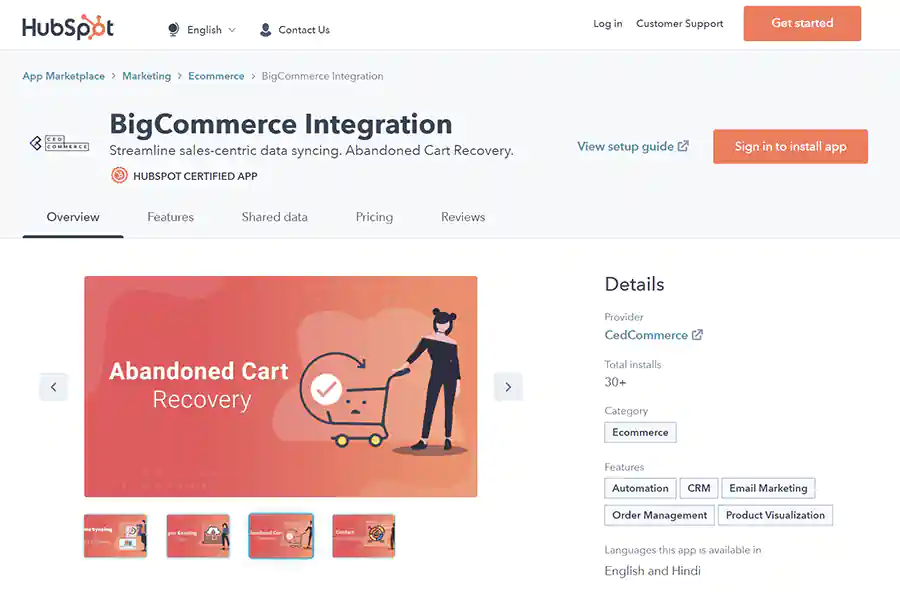 Email marketing
BigCommerce lets you easily integrate with a good deal of email marketing services through their app marketplace.
That means that you can keep using the familiar service you're already using, and not have to switch over to a new one.
BigCommerce Pro plan offers shopping cart abandonment email recovery, which can help you get more sales from customers who have started the checkout process but didn't finish.
Content management
You won't get very far in marketing and SEO without good content.
BigCommerce connects with content management systems to make it easy to create and manage your store's content with a built-in WYSIWYG editor. You can use BigCommerce with WordPress, Sitefinity, Adobe Experience Manager, Joomla, and many more.
It gives Marketing team the ability to manage content without developer's help. That's crucial for running marketing campaigns.
I've seen a lot of ecommerce platforms completely lack this ability, and it hurts their marketing and SEO big time. Imagine you had to go through your developer every time you wanted to change the title of your page.

Promotions and discounts
For effective marketing campaigns, BigCommerce offers a suite of built-in promotional tools.
Advanced capabilities include intricate discount and coupon rules, scheduling, and targeting of particular client groups.
BigCommerce SEO
SEO, or search engine optimization, is the process of improving the ranking of a website on search engines.
SEO is a major factor when choosing an ecommerce platform because search engines are often the major source of traffic for ecommerce stores.
BigCommerce offers some great SEO features to help you improve your ranking and drive more traffic to your store.
Optimized URLs
BigCommerce auto-generates URLs that are search engine friendly and include your keywords.
That means that instead of a URL like this:
bigcommerce.com/12310001

Your URL will look like this:
bigcommerce.com/clothing/athletic-t-shirt

The keywords "clothing" and "athletic-t-shirt" are included in the URL, which will help your website rank higher for those keywords.
URL redirects
If you ever change the URL of a page on your store, BigCommerce will automatically redirect the old URL to the new one.
That means that you won't lose any traffic or ranking when you change your website.
SEO Metadata
BigCommerce also allows you to add SEO metadata to your product pages.
Metadata is information about your page that search engines use to figure out what your page is about.
You can add metadata for the title, description, keywords, and more.
Rich Snippets
Rich snippets are extra bits of information that appear in search engine results.
They can include things like star ratings, prices, and photos.
BigCommerce allows you to add rich snippets for your products so that your store will stand out in search engine results.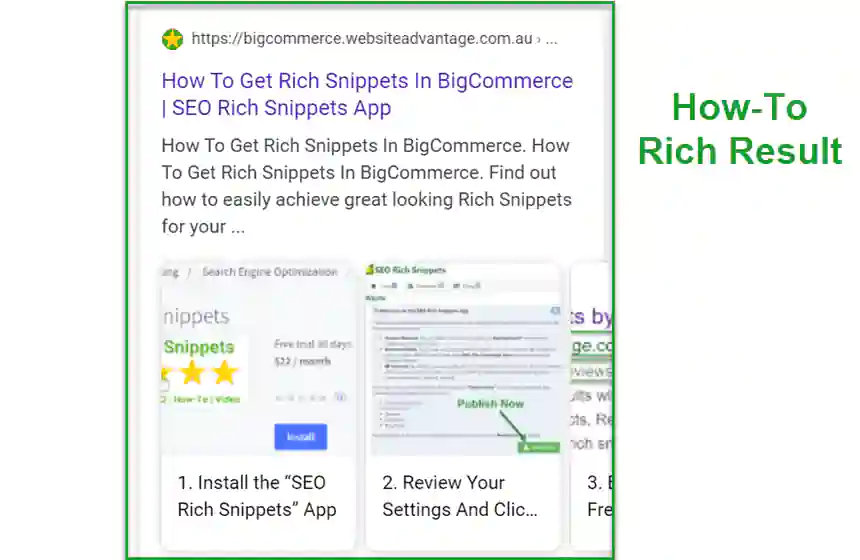 CDN
A content delivery network (CDN) is a network of servers that are used to store and deliver web content.
BigCommerce uses a CDN to deliver your store's content quickly and efficiently.
This means that your customers will have a smooth, fast shopping experience, no matter where they are in the world.
With the latest Core Web Vitals by Google, website speed is a ranking factor for searches. The better the experience, the more chance of ranking high.
Business Analytics
One of the best things about BigCommerce is the wealth of data that you have access to. This includes detailed information on your sales, traffic, and conversion rates.
You can use this data to make informed decisions about what products to sell, how to market them, and where to focus your efforts.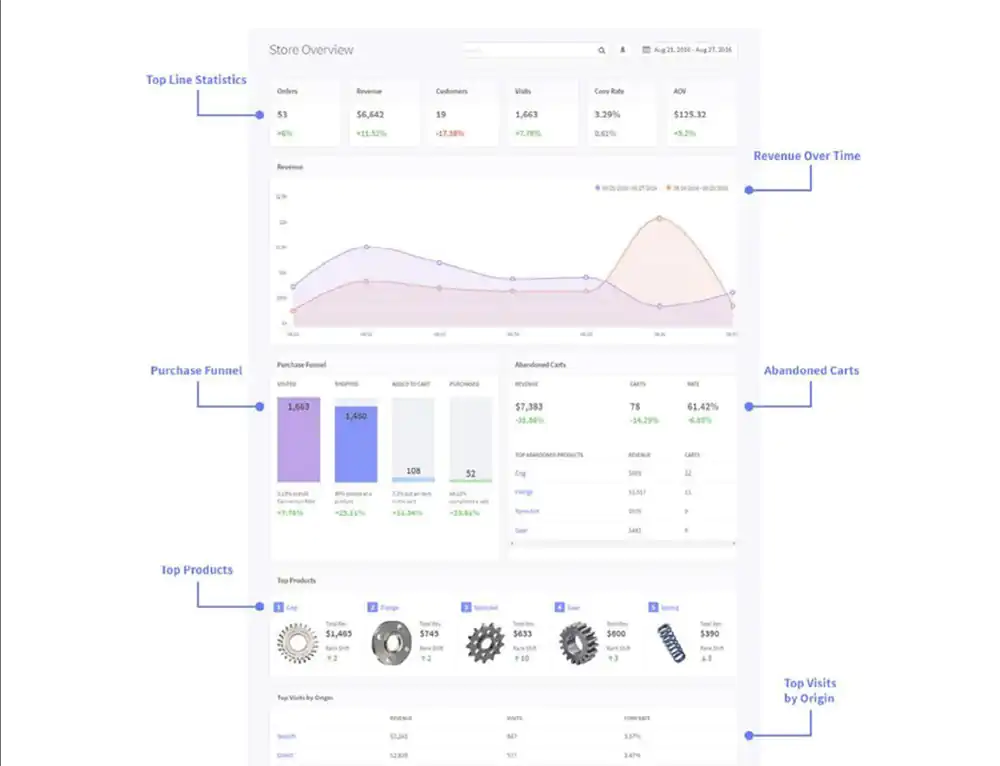 Ecommerce Insights
Ecommerce Insights is a premium feature that gives you recommendations on how to improve your store. It gives you insights on rockstar products, non-sellers, most discounted products, frequently bought together, and more.
With Ecommerce Insights, you can see what products are most popular on your site. You can also see which marketing channels bring you customers that spend the most money over time. This information is helpful so you can focus your marketing efforts on the channels that are most effective for you.
BigCommerce for Operations
ERP (enterprise resource planning) is a system that helps companies manage their business operations.
ERP is a heart of business.
This integration allows you to sync inventory, manage orders, shipping, and more in one centralized system.
BigCommerce lets you integrate with ERP systems like Oracle, SAP, and Microsoft Dynamics.
Large enterprises need the power of an ERP.
If you are a small store with a limited budget, you probably don't need an ERP. Features within BigCommerce can manage your inventory and sales.
Payment Gateways
Payment gateways are the systems that allow you to accept payments from customers.
BigCommerce offers native integrations with over 45 payment gateways.
This is helpful because it means that you can find the perfect gateway for your business. It also means that there is a lot of competition, which drives down the costs of processing payments.
Some of the most popular payment gateways for BigCommerce include:
Braintree/PayPal
Stripe
Authorize.net
Amazon Payments
Square
BigCommerce also supports "Buy now, pay later" solutions such as, Affirm, Afterpay, Klarna, PayPal Credit, and Zip.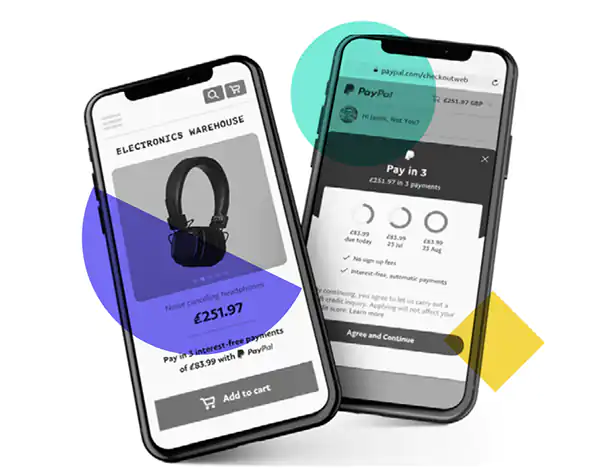 Shipping
Shipping rules can get messy.
You have to account for weight, size, destination, and a million other things.
BigCommerce has ShipperHQ integration to help automate your shipping process and make it easier.
You can create rules for shipping, such as free shipping for orders over $100, or flat-rate shipping for a certain weight range.
You can also have discounted shipping rates rules for B2B and B2C.
There are other apps in the BigCommerce App Store that can help with shipping, but ShipperHQ is the best one.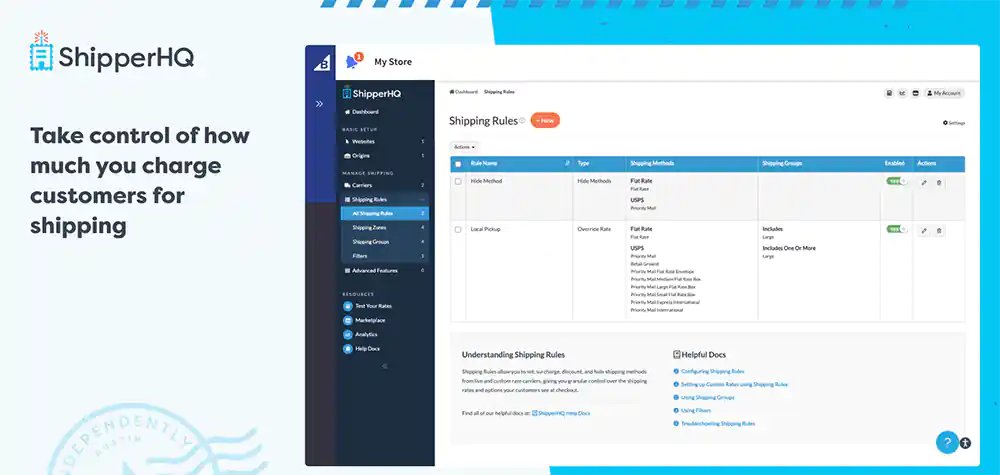 Cross-channel (omnichannel) commerce
Cross-channel commerce involves the integration of a customer's commerce capabilities with other sites — online and offline — where consumers and businesses make their purchases. We offer free, direct integrations with leading social networks such as Facebook and Instagram, search engines such as Google, online marketplaces such as Amazon and eBay and POS platforms such as Square, Clover (a Fiserv company), and Vend.
BigCommerce Integrations
BigCommerce acquired Feedonomics in July 2021. Feedonomics lets you send your product data to many channels: Google, Facebook, Instagram, Amazon, eBay, TikTok, etc. The powerful integration lets you manage and optimize your product data for each channel, increasing the chances that you'll show up in search results and sell more products.
BigCommerce integrations are perfect for non tech savvy users who want to increase sales without having to manage the technical side of things.
BigCommerce Apps
While BigCommerce has a wide range of features, it may not include everything you need. BigCommerce has over 1100 apps in its app store.
BigCommerce apps let you do a variety of things, such as:
on demand printing
credit card processing
fraud protection
email marketing
tax and accounting
There are also apps for advanced features like abandoned cart recovery, customer loyalty programs, and Facebook ads.
These third-part apps make it easy to add more features to your store. You can find apps for just about anything you want to do, from accounting to shipping.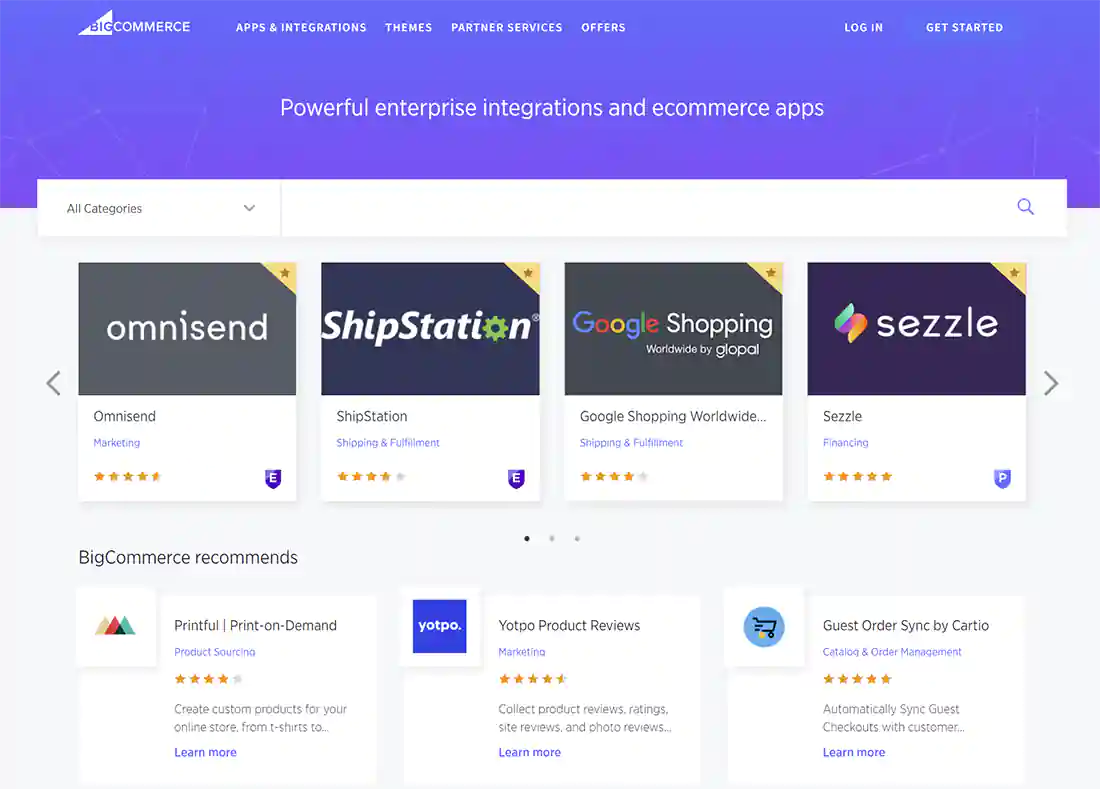 Single-Click
Single-Click apps let you quickly and easily add features to your store. The best part is that there is no coding required. You only need to click "Install" and "Confirm" the access to your store.
Sell on Google
Google Shopping allows you to sell your products on Google. BigCommerce makes it easy to get started.
You can use an app to connect your BigCommerce store to Google Shopping. On top of that, you can manage your Shopping campaign ads, product data, and bids from within your BigCommerce account.
Checkout on Instagram
With BigCommerce, you can automatically sell products on Instagram.
This integration lets you send your product catalog to Facebook. Then, Facebook creates a shop section on Instagram for your products. Customers can buy your products without leaving the Instagram app.

Print on-demand
BigCommerce apps let you print your products on-demand.
You can use apps from companies like Printful, Gooten, and Kite to print your designs on demand and drop-ship them directly to customers. This means you never have to handle inventory or ship products yourself.
Enterprise Ecommerce

Growing number of large companies use SaaS ecommerce platforms to create shopping experiences in a fraction of the time and cost as legacy systems. Without dropping requirements.
According to BigCommerce, 90% of BigCommerce Enterprise clients launch in under 90 days.
The total cost of ownership is also lower with a SaaS platform.
Besides basic features, BigCommerce offers a few powerful features for larger enterprise stores:
Ability to handle large catalogs
Complex pricing and discounts
API for custom integrations
Advanced security features
User roles and permissions
Enterprise-level support - 24/7 phone support, as well as access to a team of experts
B2B
BigCommerce offers a few features specifically designed for B2B commerce:
Advanced search and filtering
Invoicing and quotes
Custom order routing
Access restriction by customer role
Integration with ERP and CRM systems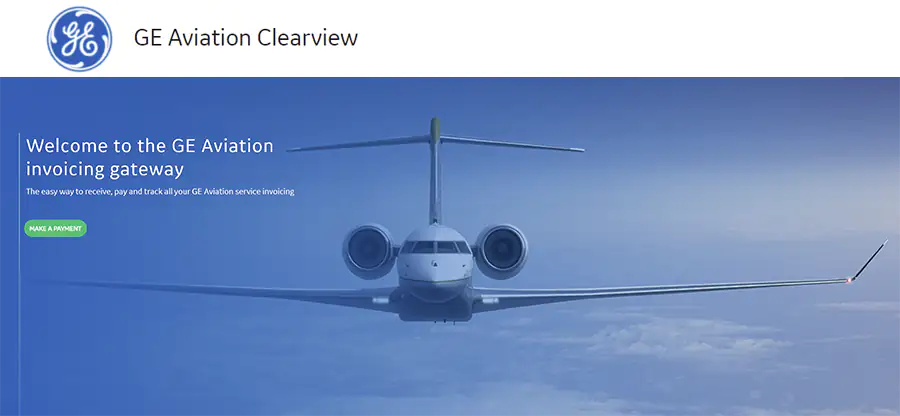 Customer groups and prices
Customer groups and prices are the most popular features of BigCommerce for enterprises.
It allows businesses to set different prices and product availability for different customer groups.
This is a great way to offer discounts or specific products to certain customers.
For example, you could offer a lower price on products for wholesale customers, or limit the availability of some products to only certain customer groups.
Multi currency
BigCommerce offers true multi-currency support.
It offers two options:
Currency conversion - automatically converts all prices on your store to the chosen currency
Explicit item price in different currencies - allows you to specify a price for an item in different currencies
This feature is more powerful than a standard currency converter because it allows you to set exchange rates and manage your inventory in different currencies.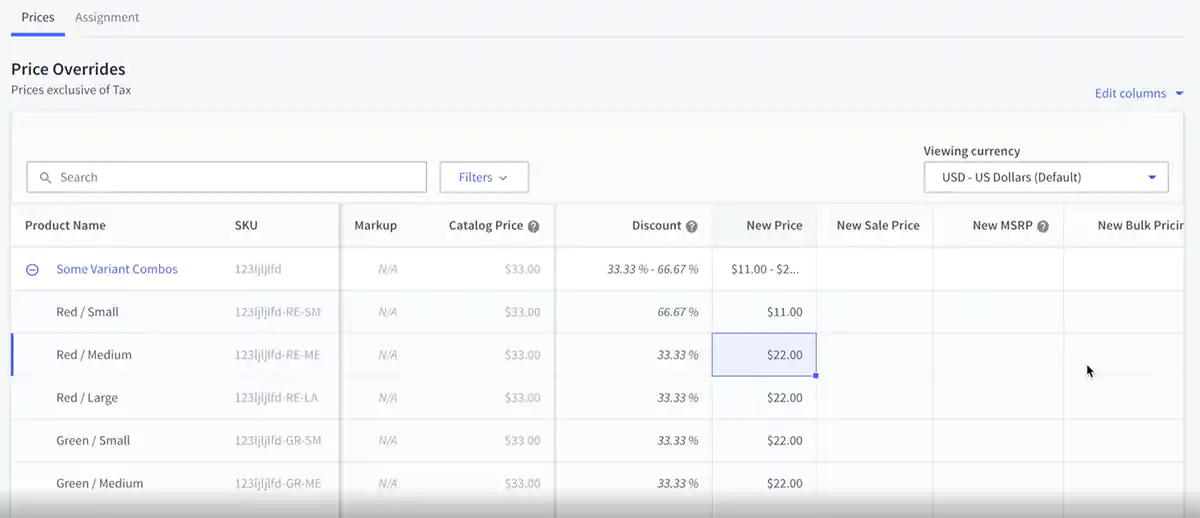 Application Programming Interfaces (APIs)
BigCommerce application programming interfaces (APIs) let you build custom integrations with your store. It's a way for developers to access the functionality of our platform so they can create tailored solutions for their customers.
This gives you the power to connect your store with other systems and automate tasks.
You can use APIs to:
Get a list of products in your store
Create or update products in your store
Add or remove customers from your store
Send orders to a fulfillment
With APIs, the possibilities are endless. You can create custom integrations for just about anything.
You don't have to use APIs to create a successful BigCommerce store. But if you need more flexibility or want to integrate with other systems, they can be a big help.
BigCommerce doesn't limit the number of API calls, unlike competing platforms. Their API can handle up to 400 requests per seconds. That's more than you'll ever need.
Keep in mind that APIs are only available on the Enterprise plan.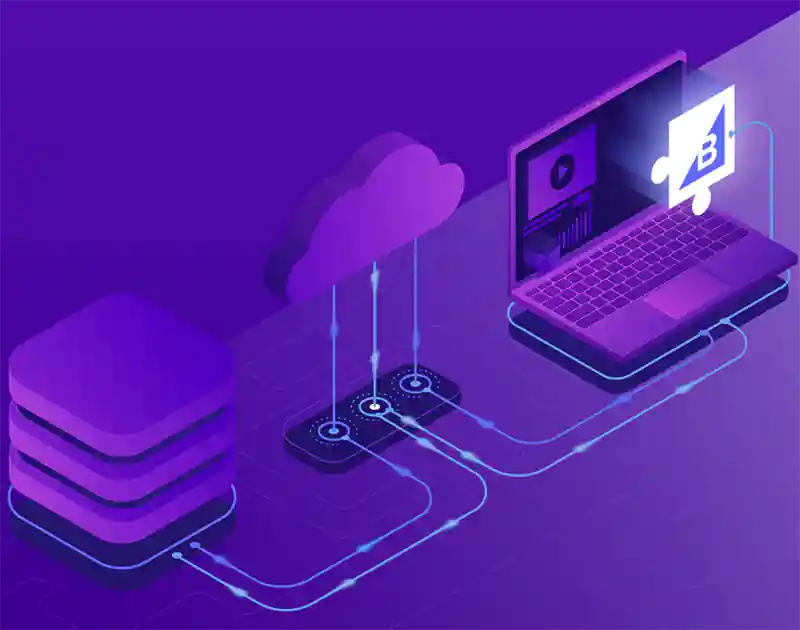 Importance of APIs
BigCommerce APIs are not important for small business. But more tech savvy users will love BigCommerce for its APIs, which allow for some serious customization.
They are important for big businesses who want to integrate their store with other systems. This can automate tasks and save them time.
In a case study from iMedia, they mention how the BigCommerce API was key in their ability to quickly and easily launch a new ecommerce website.
Brian McGovern from iMedia states:
Because our clients are typically at the enterprise level and that means looping the solution into an existing and well-entrenched infrastructure/supply chain/logistics scenario.
Catalog API
The Catalog API helps you create, edit, and manage your product catalog. You can update thousands of products within minutes. The API also integrates with other systems like point-of-sale, inventory management, and reporting.
Cart API
The Cart API allows you to manage shopping carts. Cart APIs let you change the experience of an order at checkout. You can offer discounts, coupons, shipping, abandonment tools and B2B-specific components like invoicing and quote generation.
Shipping API
A shipping API can help you automate the process of getting orders ready to ship. For example, the shipping API can pick up the product from your ERP and send it to the customer. The shipping API can also provide a tracking tool to follow the package as it arrives at its final destination.
BigCommerce Security
Ecommerce platforms are prone to security vulnerabilities.
It's important to make sure the platform you choose has a good security track record.
BigCommerce is a SaaS platform which gives you huge peace of mind. If a new security exploit comes up, they will have it patched. Unlike on-premise technology, they take care of all the security for you.
Security is one of the top reasons for moving to BigCommerce.
I've seen first-hand how big brands have moved their ecommerce platforms to BigCommerce for better security.
For example, Magento. Using an open-source platform such as Magento means the IT team needs to take care of updates and patching. Depending on your budget and resources, this may or may not be something you're able to do.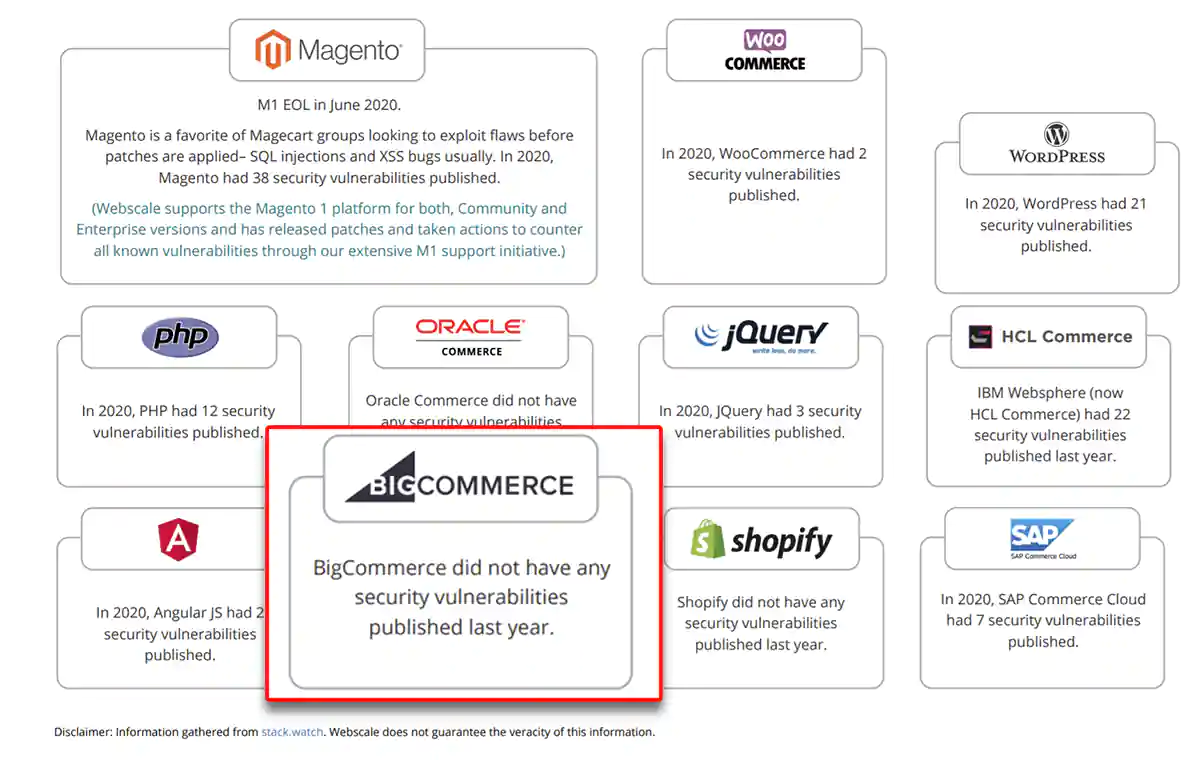 Fraud protection
Fraud protection helps protect your business from fraudulent orders and chargebacks.
Every year, online businesses lose billions of dollars to fraud.
An enormous advantage of BigCommerce is the fraud protection integrations.
BigCommerce lets you integrate with fraud protection services from companies like Braintree, Authorize.net and Cybersource.
These companies use AI, machine learning, and big data to help you protect your store from fraudulent orders.
Using one of these services is a must. I've worked with companies that have tried to do fraud protection on their own and the result is a lot of chargebacks and unhappy customers.
PCI Compliance
BigCommerce is PCI compliant.
This means that your store is safe and meets the security requirements for processing credit card payments. That takes a lot of weight off your shoulders and gives your customers peace of mind.
BigCommerce has a team of dedicated compliance officers who ensure that their software and systems meet the latest PCI requirements.
The important thing to note is that your store is not PCI compliant if you have a custom code for the checkout experience. If you need to change the checkout, then you will need to become PCI compliant.
What is PCI DSS?
PCI DSS stands for Payment Card Industry Data Security Standard.
PCI DSS is a set of requirements that all businesses that use credit cards must adhere to. As an ecommerce store owner, you must be PCI DSS compliant.
BigCommerce Tech
BigCommerce runs on many technologies. Since it's a SaaS, we don't know everything about the internals.
The BigCommerce core application is written in PHP, Ruby and Scala.
The BigCommerce platform is hosted within Google Cloud Data Centers in the United States.
They use AlertSite and Uptime Cloud Monitor to monitor uptime.
All systems are kept on Debian Linux Long Term Support (LTS) and patched weekly.
Stencil
Stencil is BigCommerce's theme engine.
BigCommerce launched Stencil in 2016 to incorporate industry best practices in technology, design standards, and SEO. If you follow best practices, Stencil ensures your store is mobile, tablet, and desktop friendly.
Stencil uses Handlebars.js, Javascript, and YAML Front Matter to create reusable templates. Templates can be used for pages, blocks, and even entire stores.
Page Builder
Page Builder is a drag-and-drop page builder that lets you easily create custom pages for your store.
Page Builder works together with Stencil to give you more design flexibility.
You can add product galleries, videos, slideshows, and more. Plus, you can use the same page builder to create checkout pages and order forms.
It also lets you change fonts, colors, and other design elements to create a unique look for your store.
Page Builder won't make your site look like a custom design, but it can help you quickly create pages that look great and are easy to use.
Page Builder is a good option if you want to create custom pages, but don't want to learn how to code.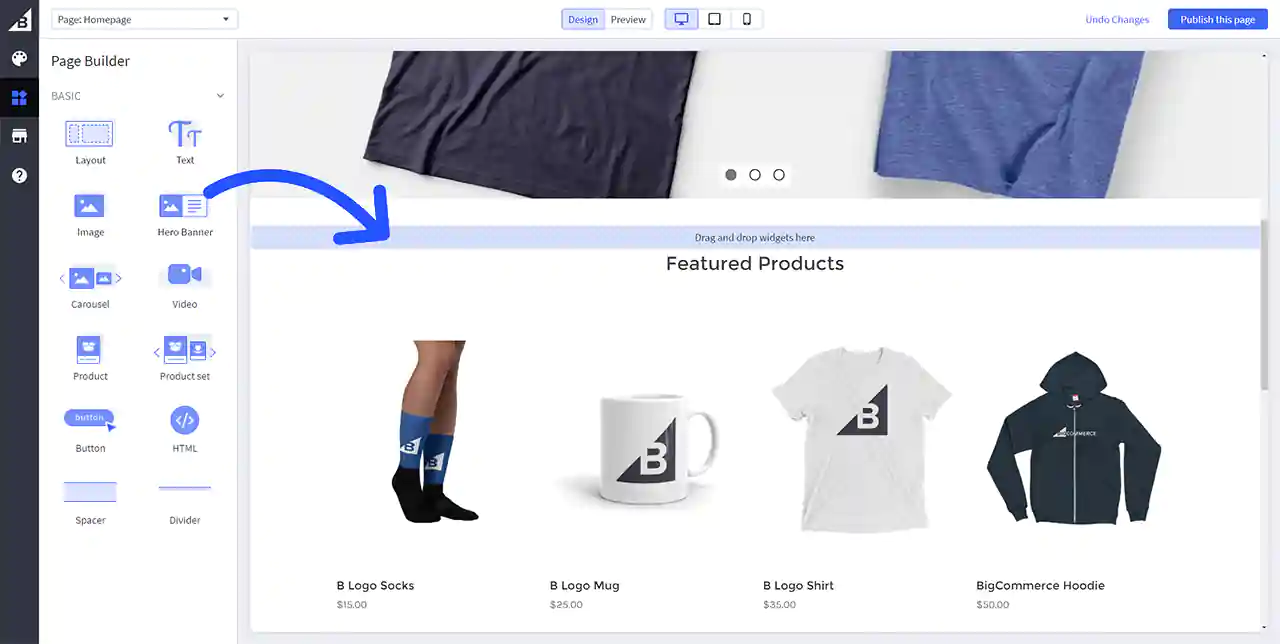 Headless commerce
Headless commerce is integration of BigCommerce backend with a separate front-end user experience. It means you can integrate BigCommerce with your existing website, CMS, or app.
Next.js Commerce is currently the most popular starter kit for BigCommerce. It helps developers to rapidly create storefronts.
BigCommerce Partners
BigCommerce launched their Partners program in 2015.
The Partners program allows BigCommerce to connect you with ecommerce experts.
For example, if you need help with integrations, BigCommerce will connect you with software development companies who can help.
If you need help with design, BigCommerce will connect you with web development agencies.
The powerful network of partners in the Partners program can help you with almost any aspect of your ecommerce store. It ensures that you get the best possible service and support.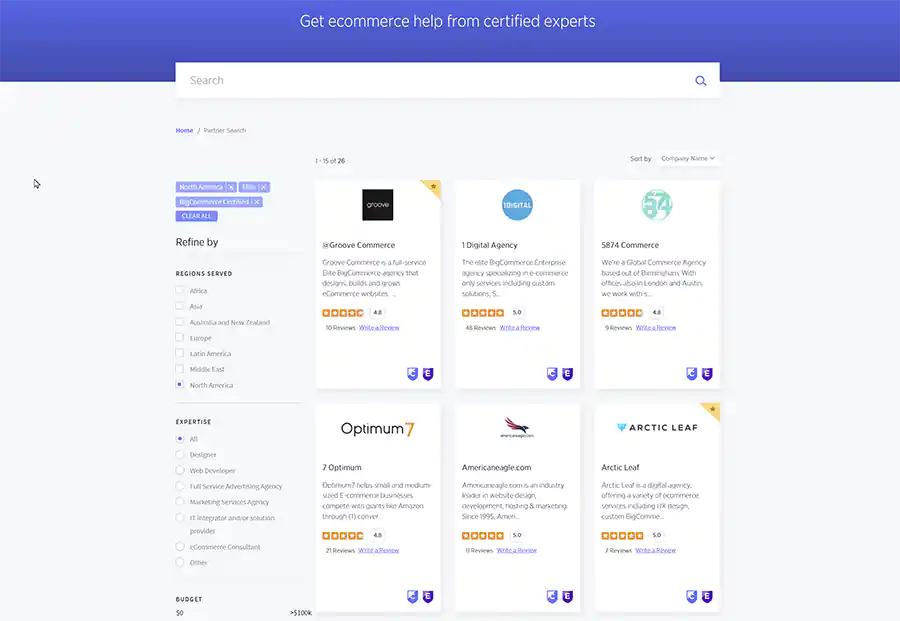 FAQ
Who are biggest BigCommerce competitors?
BigCommerce's biggest competitors are Shopify, Magento (Adobe), and Salesforce Commerce.
Compared to competition, BigCommerce is a much smaller company. Competitors have more funding, which allows them to heavily invest in marketing and developing new features.
Because of this, BigCommerce has had to focus on maintaining a great product and customer service rather than growing their market share.
One big advantage that BigCommerce has is platform flexibility. With cross-channel commerce capabilities, integrations, and platform openness, BigCommerce can work with a wider range of businesses.
They haven't been around for a while but they've successfully met the need of the growing ecommerce market.
These BigCommerce alternatives might be worth looking into if you're not satisfied with their service.
Is BigCommerce a CMS?
BigCommerce is not a CMS. It offers light content management features such as a simple blog and product page management, but it doesn't offer a fully functional CMS.
To get a fully functional CMS, BigCommerce offers integrations with platforms such as WordPress, Contentful, Sanity, and others.
Who started BigCommerce?
Aussies Mitchell Harper and Eddie Machaalani started BigCommerce with the goal of making it easy for businesses to start and grow their online stores.
The company started as a cart addon, but slowly became one of the most popular ecommerce platforms on the market.
Is BigCommerce credible?
Yes, BigCommerce is a credible ecommerce platform. They are a publicly traded company (NYSE: BIGC) and have been around for over a decade.
They are PCI compliant, have a great product, and offer competitive pricing. They also have a very good customer service team.
Does BigCommerce have an app?
BigCommerce has a mobile app. It's available on both the App Store and Google Play. The app allows you to manage your store on the go, check sales, view orders, and more.
The app gives merchants an easy way to upload images of your products.
Do I need headless commerce?
The main challenge with headless commerce is that it can be complex and time-consuming to set up and manage. You need technical expertise to stitch together the different systems, as well as design skills to create a cohesive customer experience.
If you don't have these capabilities in-house, you'll need to find them from a third party. This can add time and cost to the project, and may limit your ability to customize the experience exactly how you want it.
But if you can pull it off, the payoff can be big. Headless commerce gives you more flexibility to change your front-end design and user experience as your needs evolve, while still using all the power and features of BigCommerce.
About Josip
Josip Miskovic is a software developer at Americaneagle.com. Josip has 10+ years in experience in developing web applications, mobile apps, and games.
Read more posts →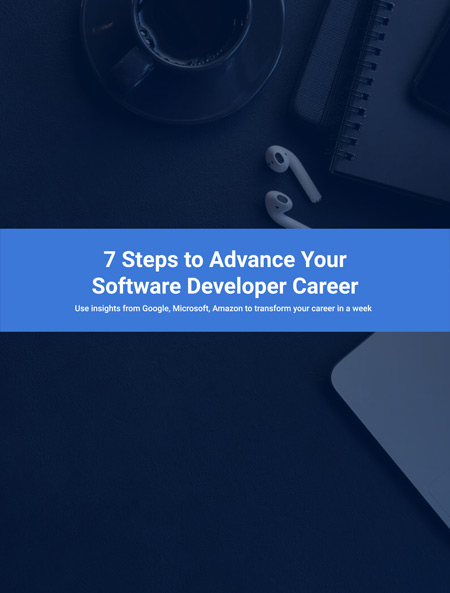 Download Free Software Developer 
Career Guide
I've used these principles to increase my earnings by 63% in two years. So can you.
Dive into my 7 actionable steps to elevate your career.