8 Best B2B Prospecting Tools in 2023
By Josip Miskovic
•
Updated on
The B2B prospecting tools are crucial for the success of any business. They let you connect with new potential customers and partners, and help you build relationships that can lead to sales.
In this guide, I ranked and reviewed the 8 best B2B tools. Pick the best one for you!
What are the best B2B prospecting tools?
Here's a list of the best B2B prospecting tools:
1.

LeadIQ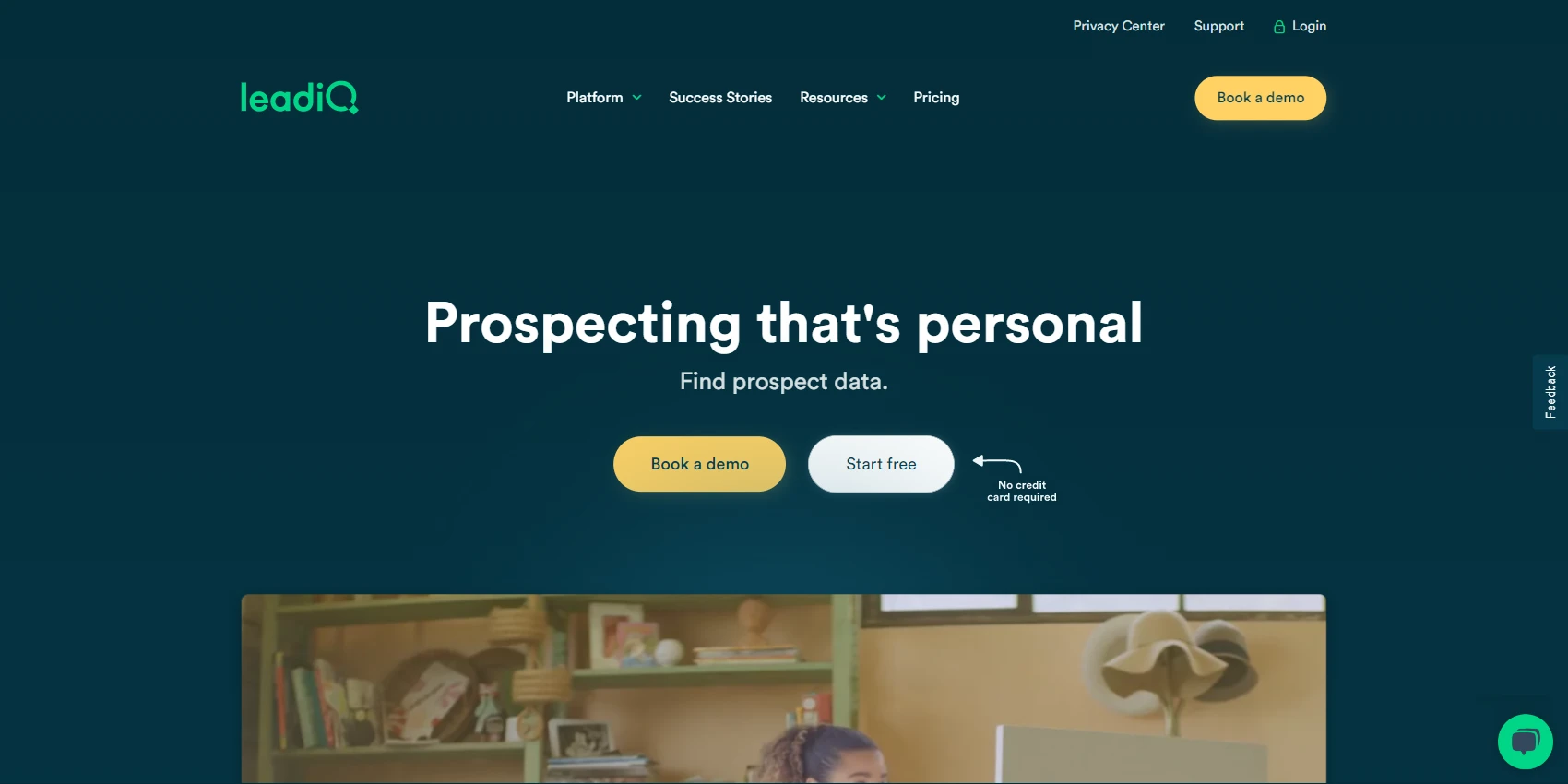 LeadIQ is a prospecting tool that allows you to find prospect data, track sales triggers, and personalize cold outreach all in one place.
It's simple and easy to use, with a user-friendly interface. Among other features, it simplifies the process by extracting information from LinkedIn profiles and putting it into an easy-to-use format.
Additionally, LeadIQ integrates with Salesforce, making it easy to add prospects to your existing workflows.
Learn More About LeadIQ
Key Features of LeadIQ
Powerful tool to find prospect data and track sales triggers, so you can personalize your cold outreach.
AI-powered system that lets you compose personal messages in seconds that stand out from your competition.
Simple functionality that lets you capture and sync prospect contact data.
Enterprise plan allows for unlimited targeted prospecting.
What I Like/Dislike About LeadIQ
Pros:
LeadIQ helps marketers find leads on websites, LinkedIn, and other platforms
The ability to capture multiple leads from LinkedIn Sales Navigator and place them in a cadence/sequence saves time and is a major plus.
Integration with Salesforce and Salesloft.
The software is reliable and easy to use.
The data in LeadIQ is accurate and up-to-date.
Cons:
The pricing is expensive if you want to export leads.
The tool is sometimes buggy and lead information may be inaccurate.
Sometimes you need to make a slight adjustment in the domain to get verified emails.
The prospecting tool can be slow to import into Salesforce
It can't access CrunchBase data.
LeadIQ Pricing
Starter (max 3 users): $75 per month
Pro (7-19 users): $10080 per year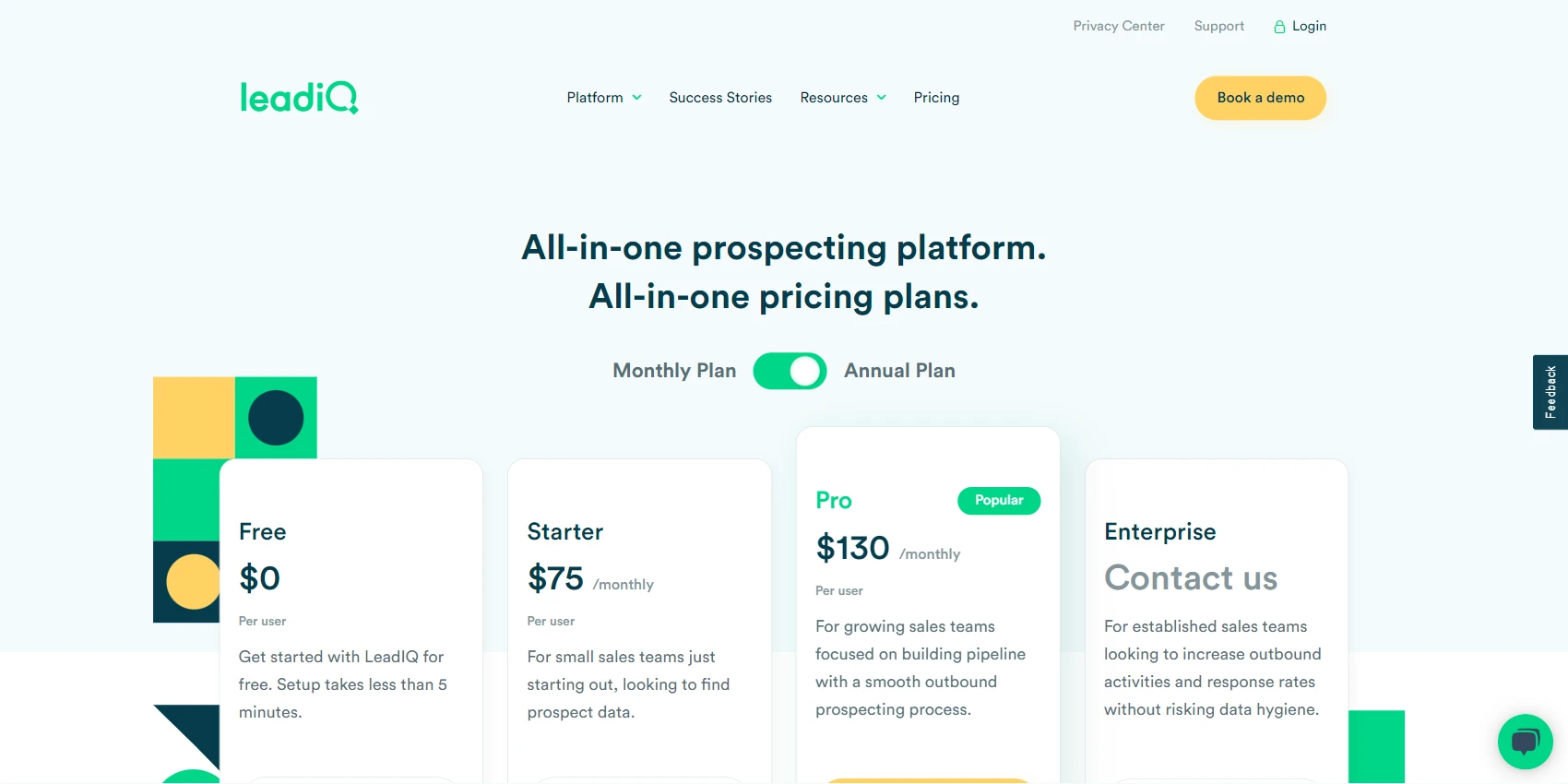 2.

Cognism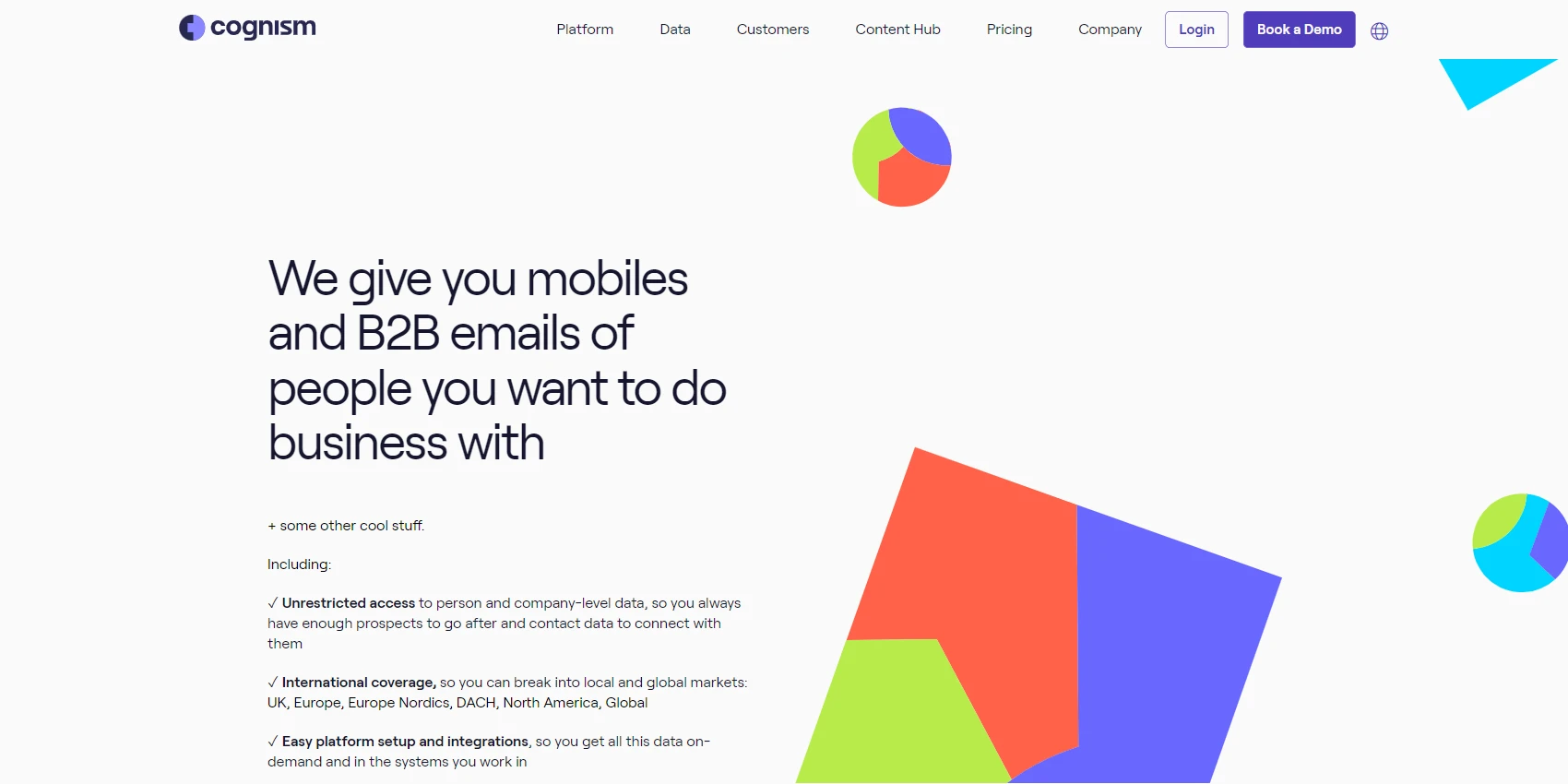 Cognism is a sales intelligence provider that sets the standard for data quality and compliance.
Cognism gives you validated emails and phone-verified mobiles for key prospects, in addition to contextual data to improve conversations.
They also offer compliance features, such as checking Do Not Call lists in multiple European countries.
Finally, Cognism is integrated with a variety of tools that sales teams are likely to use, such as Salesforce and HubSpot.
Cognism is known to have the best B2B data for EMEA region.
Overall, Cognism is a powerful prospecting tool that offers a variety of features that make it stand out from the competition. Its data intelligence capabilities let you find the right prospects, while its user-friendly UX/UI makes it easy to use.
Learn More About Cognism
Key Features of Cognism
Sales intelligence platform powered by AI technology to help you find best business opportunities.
Fully GDPR-compliant B2B lead generation tool.
Chrome plugin for LinkedIn lets you pull data about potential clients.
What I Like/Dislike About Cognism
Pros:
Cognism is quick and easy to navigate
The onboarding process is smooth and easy to understand
Unmatched quality of contacts in terms of email and phone numbers.
Data coverage in NA and EMEA is fantastic.
Search and filter options for finding relevant prospects.
Cons:
It can be difficult to navigate around spam requirements
The price point can be a bit high when it comes to exporting lists in bulk
The chrome extension is often unreliable.
It can be difficult to add or remove search filters, and to build multiple lists.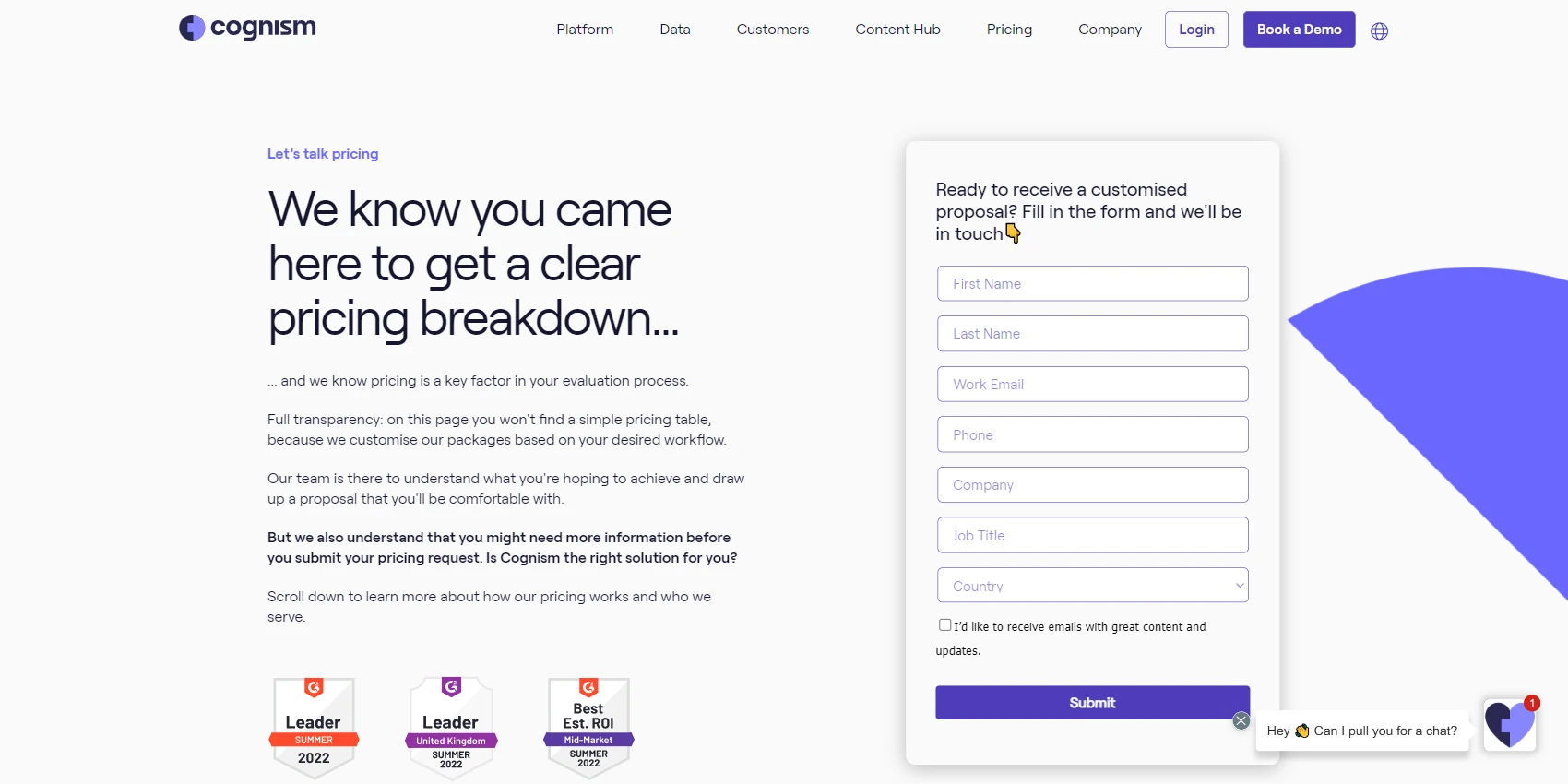 3.

ZoomInfo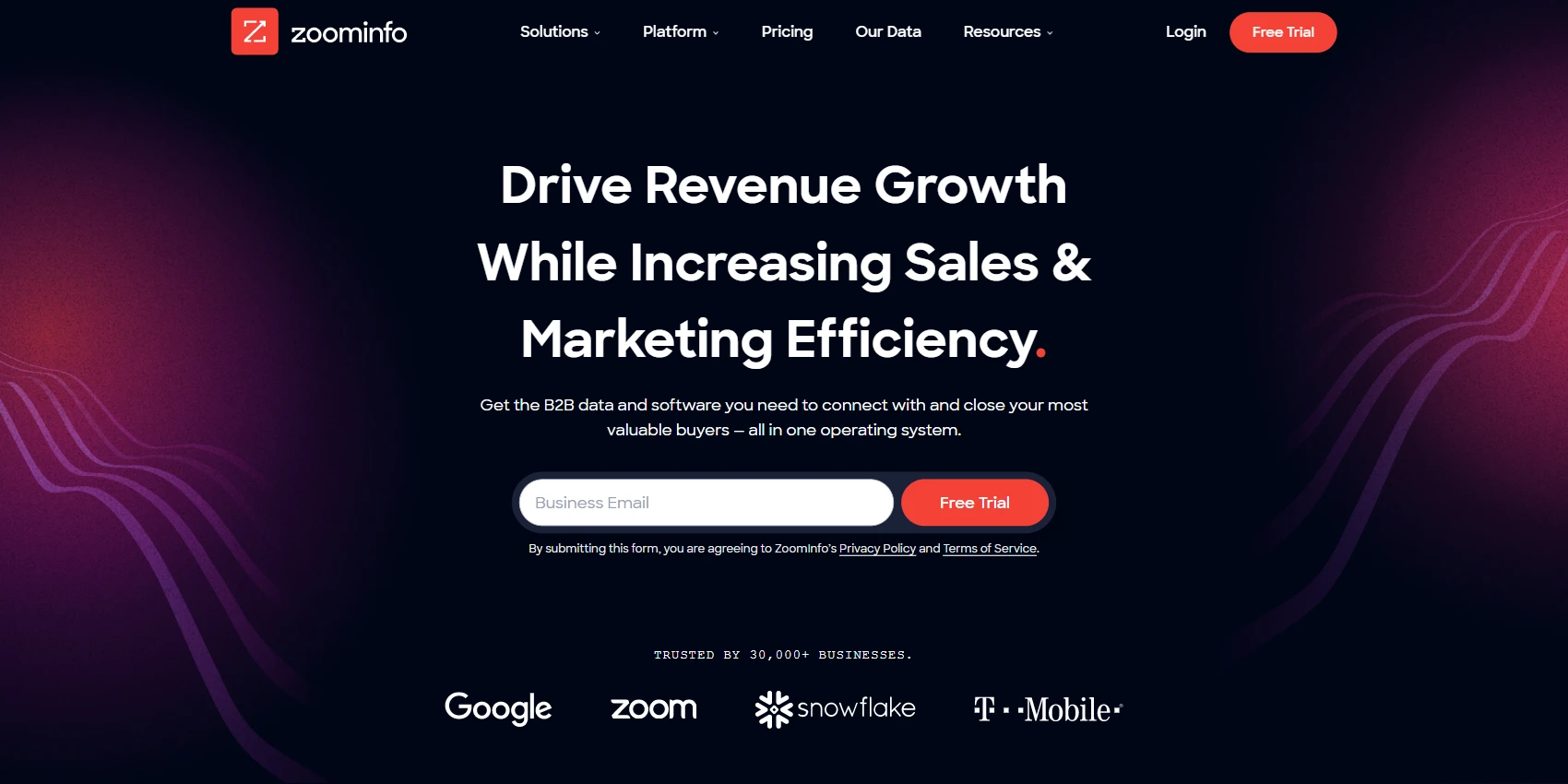 ZoomInfo SalesOS is a go-to-market platform for B2B companies.
ZoomInfo goes beyond just B2B prospecting. It also provides additional tools such as conversation intelligence (Chorus), sales engagement (Engage), and data orchestration (RingLead).
The tool lets you search for prospects by company, location, or industry. The tool lets you filter searches by job title, seniority level, or contact type. Once you find the right prospect, you can see the prospect's contact information and set up a meeting.
Additionally, ZoomInfo has an app marketplace where you can find integrations such as HubSpot, Microsoft Dynamics, Salesforce, and others.
Learn More About ZoomInfo
Key Features of ZoomInfo
Prospecting tools allow you to find and track leads more efficiently.
Technology alerts notify you when a company adds or drops a technology in real-time.
You can subscribe to companies to follow the web articles that ZoomInfo captures on them.
Tagging helps you organize and keep track of prospects more efficiently.
Identifies companies that are a good fit for your product or service.
Provides insights into the needs and challenges of potential target accounts.
Organization charts help you qualify leads.
What I Like/Dislike About ZoomInfo
Pros:
Contact information for leads includes corporate dial numbers, email addresses, and LinkedIn URLs.
ZoomInfo integrates well with CRMs, making updates to contact information quick and easy.
Engage tool helps automate the prospecting process.
Cons:
Data accuracy in Europe and APAC regions still needs revision and improvement
Revenue figures for some business prospects are way off.
ZoomInfo does not adjust its subscription to better align with customer needs.
Hard to track messages sent through LinkedIn.
4.

Lusha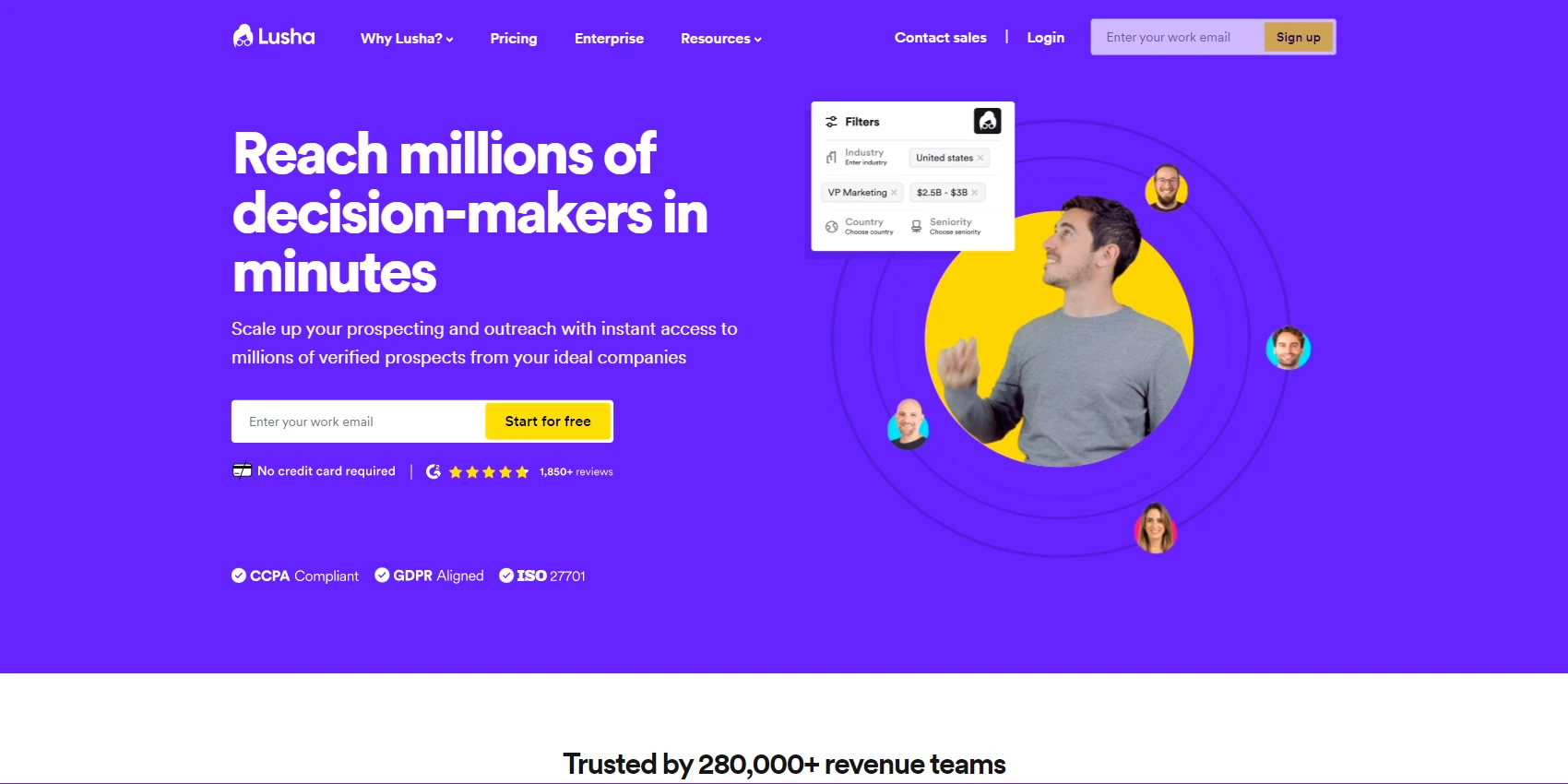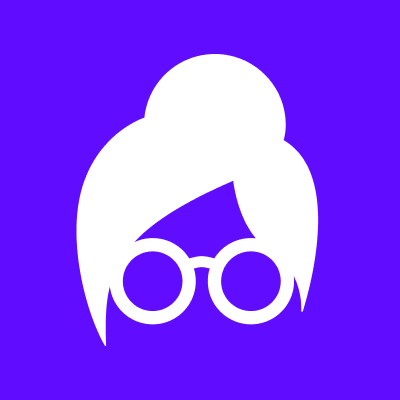 Lusha is a prospecting tool that lets you easily build precise lists using advanced search filters.
Lusha is globally compliant and has very accuracy data.
Additionally, Lusha offers instant ideal customer profile insights based on past searches. This helps you identify which source brings in the most leads and reach your KPIs even faster.
Key Features of Lusha
Provides B2B contact information at your fingertips, including email addresses and phone numbers
The prospecting platform allows you to search for contacts by specific fields, such as company name, location, revenue, industry, etc.
The bulk enrichment feature allows you to enrich the data for up to 25 contacts at a time from your Sales Navigator account.
Chrome Extension helps you get contact details for LinkedIn profiles.
What I Like/Dislike About Lusha
Pros:
The prospecting tools provided by Lusha are very accurate and user-friendly.
Lusha offers accurate contact details for prospective clients, including email addresses and phone numbers.
SFDC integration makes importing leads to a CRM quick and easy.
The prospecting filter helps to weed out leads that are not from your target region.
The chrome extension is convenient and easy to use.
The modern look and feel of the website is very appealing.
Cons:
Can get expensive depending on your prospecting needs.
Credit cost of five dollars per contact
Details of junior level employees/managers are not always accurate.
Too dependent on data from LinkedIn.
Lusha Pricing
Starter: $0 per month
Professional: $99 per month
Premium: $199 per month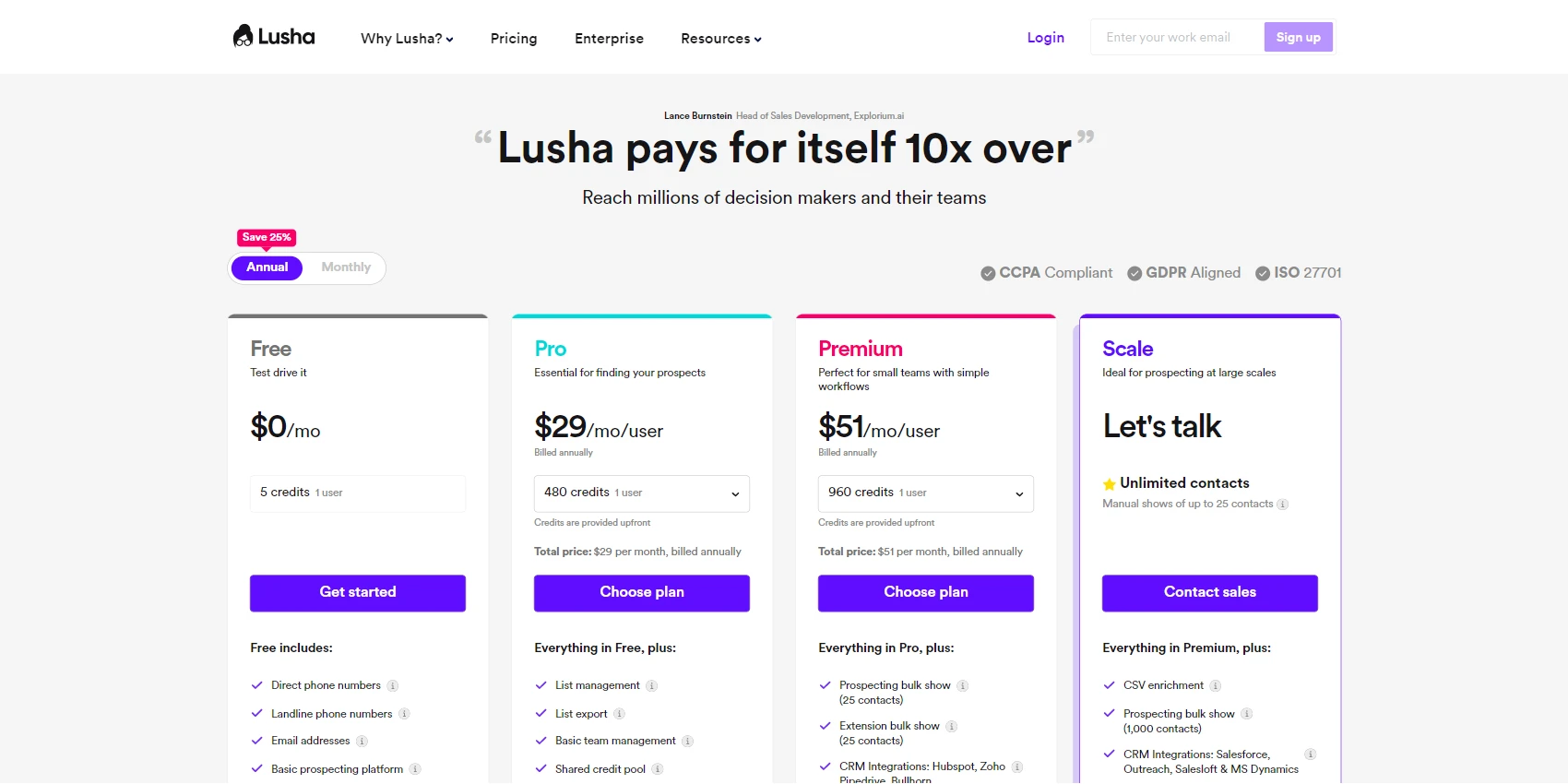 5.

Seamless.AI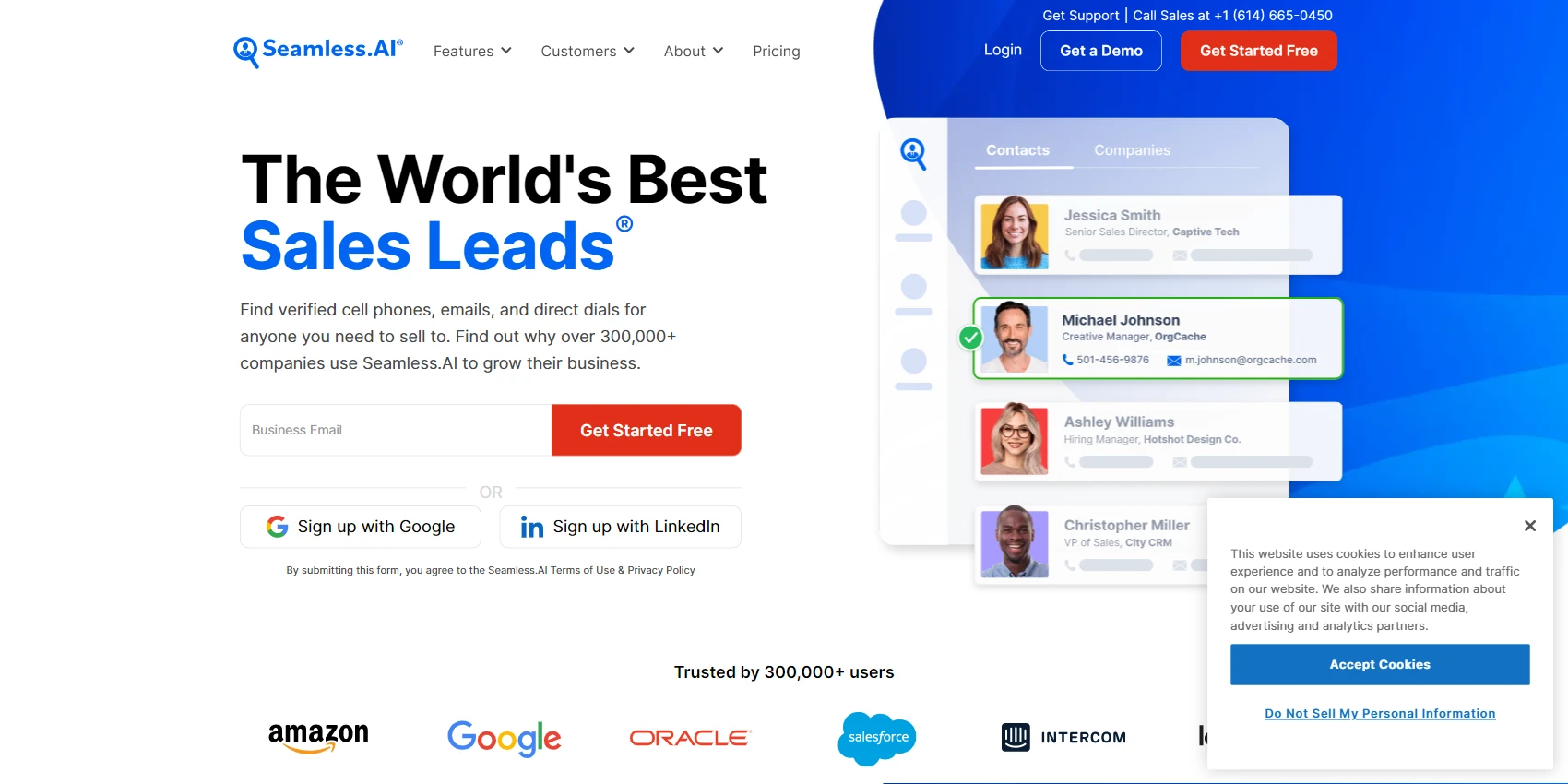 Seamless.AI is a B2B prospecting tool that helps you find verified cell phone numbers, emails, and direct dials for potential customers.
The tool also allows you to see which of your leads are most likely to convert into sales. It also integrates with your favorite tools, including Salesforce, Hubspot, Outreach, and Salesloft.
Additionally, Seamless.AI offers a free trial so you can try it before you buy.
Learn More About Seamless.AI
Key Features of Seamless.AI
It's easy to use, and integrates directly with your CRM.
Chrome Extension for easier prospecting.
Searches over 150 million companies, 250, 000 news sites, a billion social profiles, and more.
Gives you a variety of options when it comes to searching through, sorting, and saving information.
What I Like/Dislike About Seamless.AI
Pros:
Ability to target the right audience and get the correct information
More affordable than competitors.
Dynamic search that frequently gets refreshed based on data from the web.
Connects to LinkedIn Sales Navigator to pull information
Cons:
Seamless.ai sometimes takes a long time to produce contact information.
Limited data export functionalities.
Contact information is sometimes inaccurate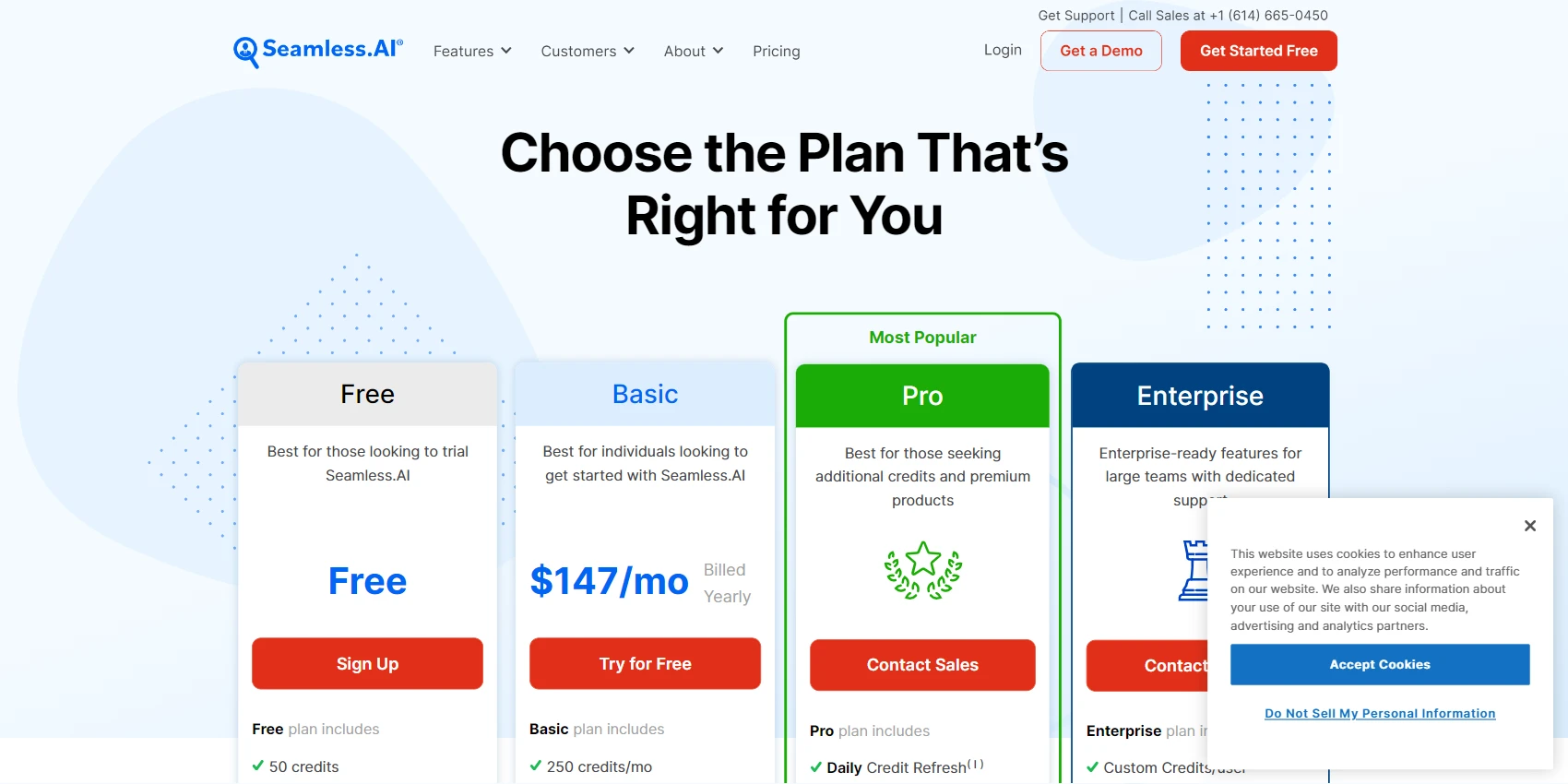 6.

6ense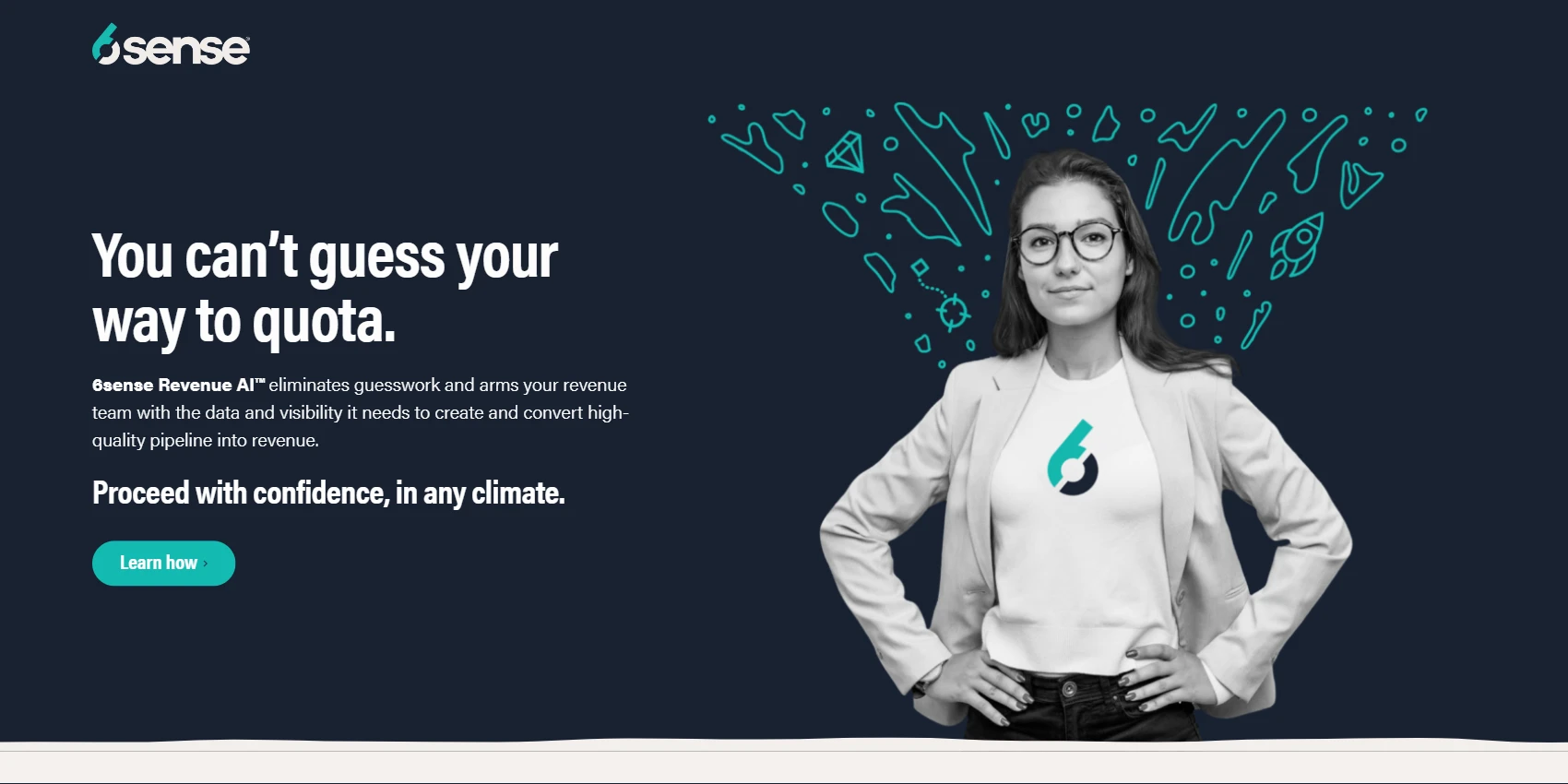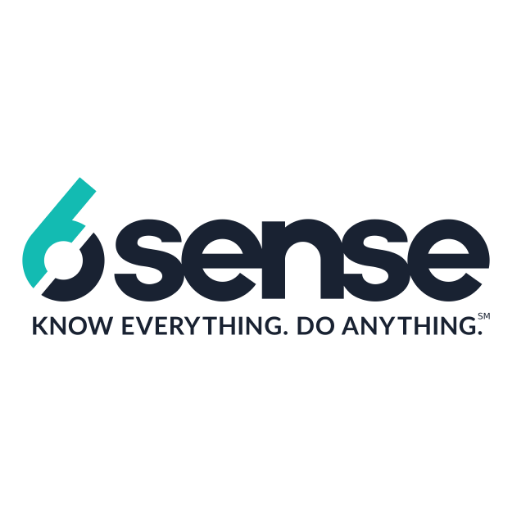 6sense is a prospecting tool that lets you convert anonymous buying signals into customers.
For example, it gives you insights on who's visiting your website and what pages they're reading.
6sense is unique in that it captures buying signals, and targets the right accounts at the ideal time, and recommends the channels and messages to boost revenue performance.
Learn More About
Key Features of
Capture anonymous buying signals, accurately predict which accounts to target at the ideal time, and boost revenue performance.
Identifies in-market accounts and contacts early in the buying cycle.
Segmentation feature lets you see which accounts were targeted, what actions were taken, and what keywords were used.
Identifies new and growing deals, and improves efficiency with interest and time-based targeting.
The platform is supported on web, Android, and iPhone/iPad.
What I Like/Dislike About
Pros:
Provides amazing insight into accounts and contacts.
Lets you see what accounts are visiting the website, what content they are looking at, and what actions they are taking.
The platform is very easy to use and offers enough options to personalize intent to your target audience/accounts
Prioritizes accounts and checks in on engagement when prospects are in the sales process.
Dashboard is easy to use, and provides data that can be used to tailor outreach messages.
Cons:
Prospect research can often only be identified by the anonymous user rather than the name.
Integrations with CRMs don't always work
The dashboard can be slow to load or down for brief moments.
Limited search and filtering functionalities when compared to competitors.
7.

SalesIntel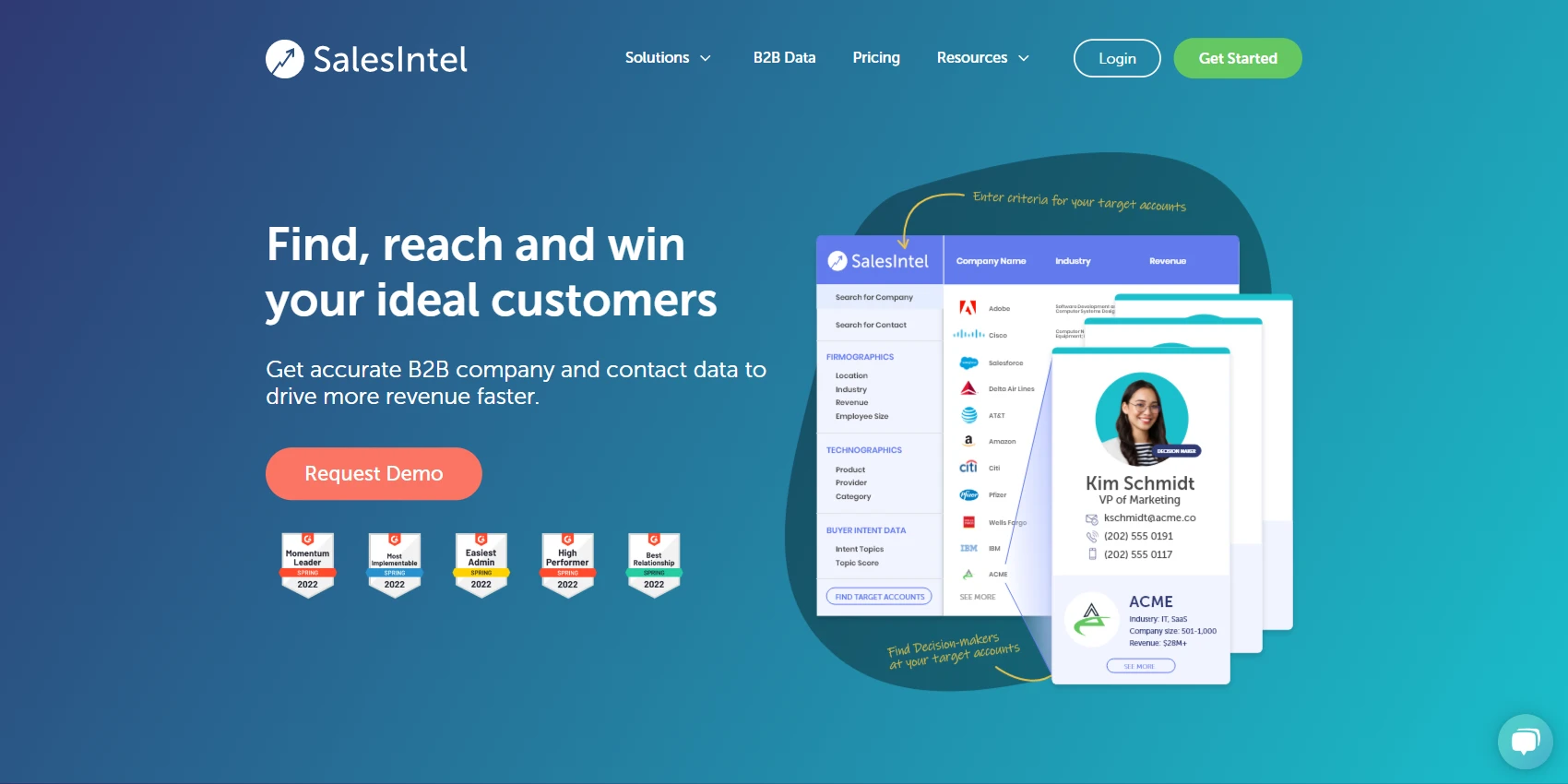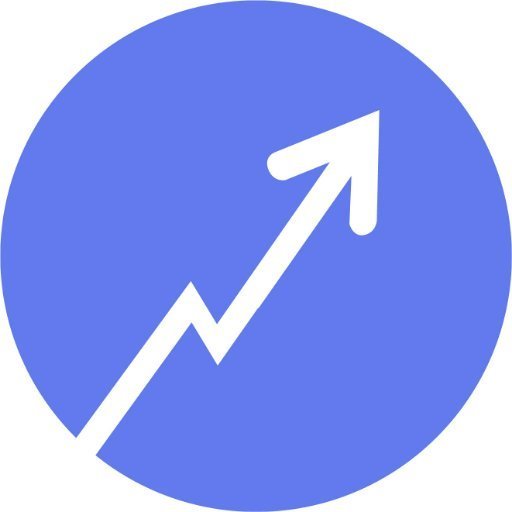 SalesIntel is a B2B prospecting tool that uses human-verified contact information and buying-intent signals to help you reach your target customers. Their data is reverified every 90 days to maintain accuracy.
Behind the scenes, it uses proprietary data and patented technology to enrich your current contacts so you keep your CRM accurate.
It also allows you to filter data by purchase intent, technographic, firmographic, location, industry, job level, department, title, and more.
SalesIntel's Intent Data offering is powered by Bombora.
Learn More About SalesIntel
Key Features of SalesIntel
Advanced search filters to help you narrow down your prospect list.
SalesIntel is integrated with popular CRMs and marketing automation systems.
Fill in the gaps on your inbound and event leads.
Get direct dials to reach decision makers faster.
Get the most recent news for companies you're targeting.
What I Like/Dislike About SalesIntel
Pros:
The Human Verification process takes only a few hours. For larger searches (100 or more) usually 24 hours.
Offers a great value for the price, with excellent features and real-time updates.
VisitorIntel provides active prospecting leads based on their current search activity.
Cons:
It is difficult to download verified contacts.
There are limited integrations with CRMs.
Phone numbers are not always available for prospects.
The inability to access the data through a cell phone.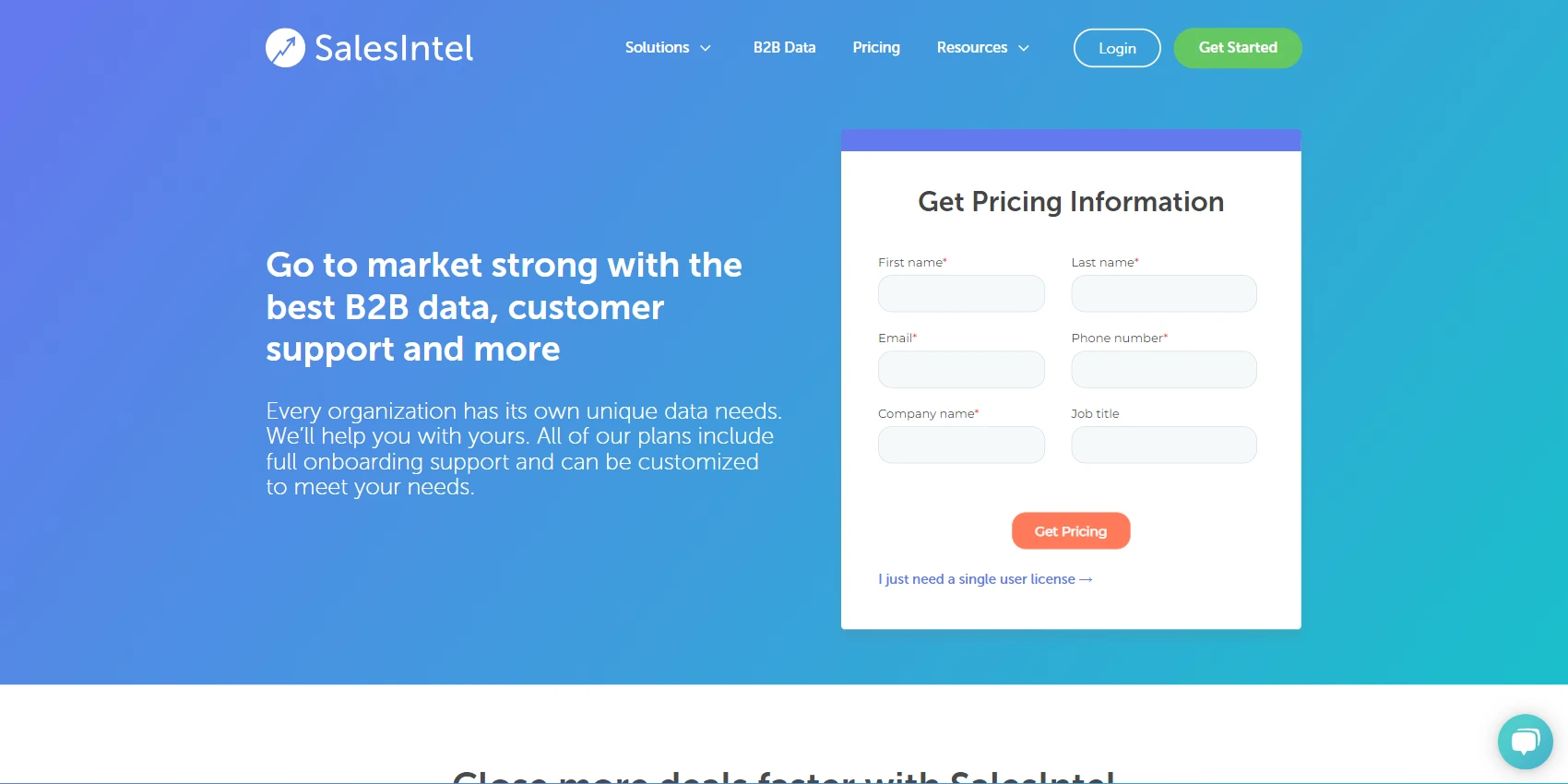 8.

AeroLeads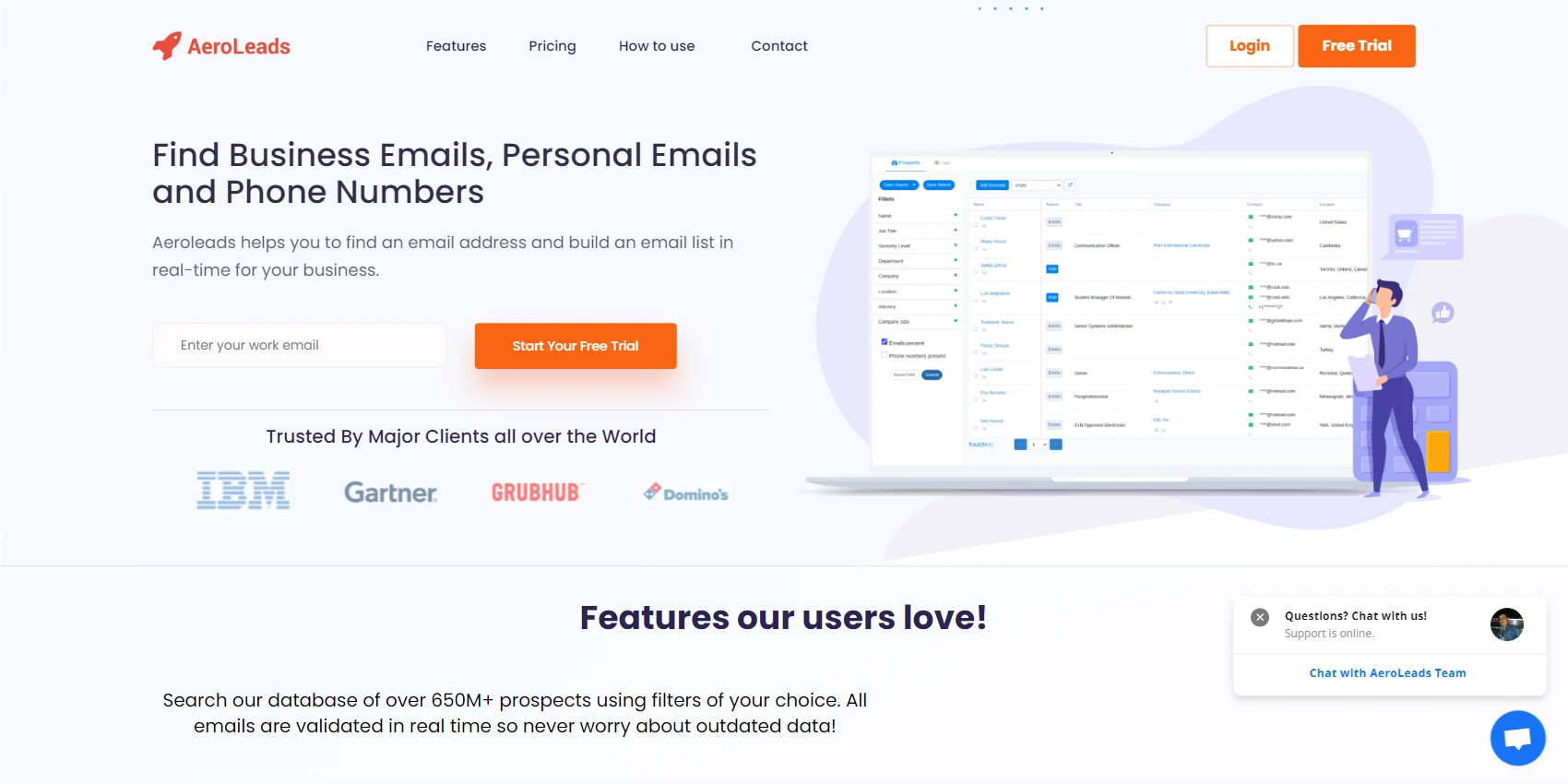 AeroLeads is a powerful web-based prospecting tool that helps you find relevant prospects and contact information for them.
It also has an explore function that lets you research companies and profiles.
Learn More About AeroLeads
Key Features of AeroLeads
AeroLeads helps find verified business emails and phone numbers in real-time.
Searches by job title, company, location, website, LinkedIn URL, and business phone number.
Easily exports data to CSV or transfers data to Salesforce, HubSpot CRM, Pipedrive, Zoho CRM, FreshSales, Zapier.
What I Like/Dislike About AeroLeads
Pros:
The prospecting tool is easy to use and helps to quickly gather information on potential leads.
Coupled with LinkedIn, AeroLeads can help you find emails for many people without having to use LinkedIn's message service.
The tool is multipurpose and can be used to find emails or add leads to other CRM databases.
The rating of "confidence" for the contact information is very helpful.
Cons:
Outdated UI and UX.
Sometimes takes a long time to generate output.
The pricing model can get expensive.
AeroLeads Pricing
AeroLeads offers a pay-as-you-go pricing model. You pay for the credits you use and they cost $0.10 each.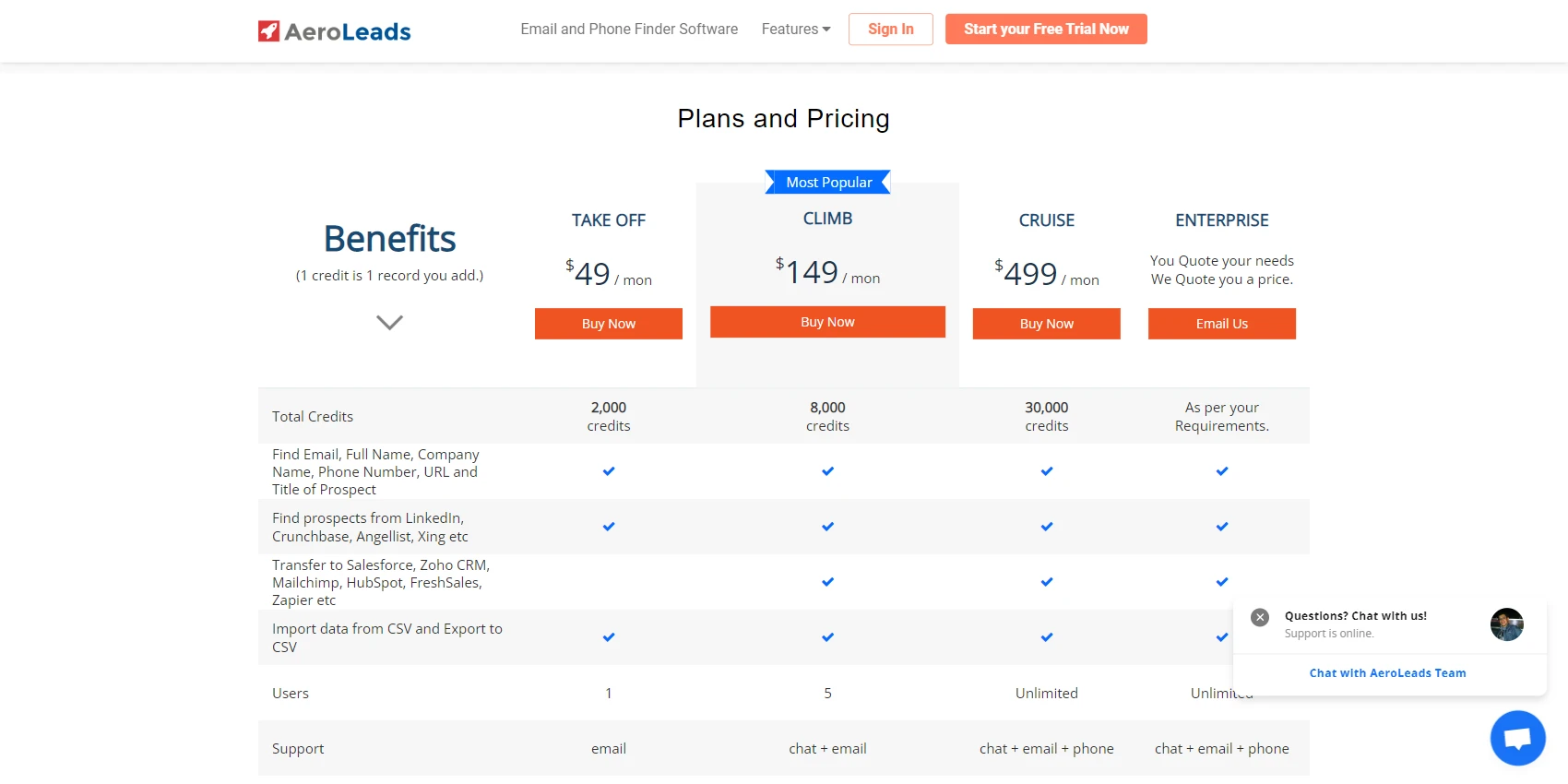 What is a B2B prospecting tool?
A B2B prospecting tool is a software application that helps salespeople automate the process of prospecting for new business leads.
The key features of a good prospecting tool are the ability to target specific companies and contacts, create personalized messages, and automate follow-up.
The best B2B prospecting tools also offer features, such as lead scoring and tracking, email integration, and CRM integration.
Read more from JosipMisko.com: If you're looking for other B2B software solutions, check out my guides on the best B2B e-commerce platform to use this year.
About Josip
Josip Miskovic is a software developer at Americaneagle.com. Josip has 10+ years in experience in developing web applications, mobile apps, and games.
Read more posts →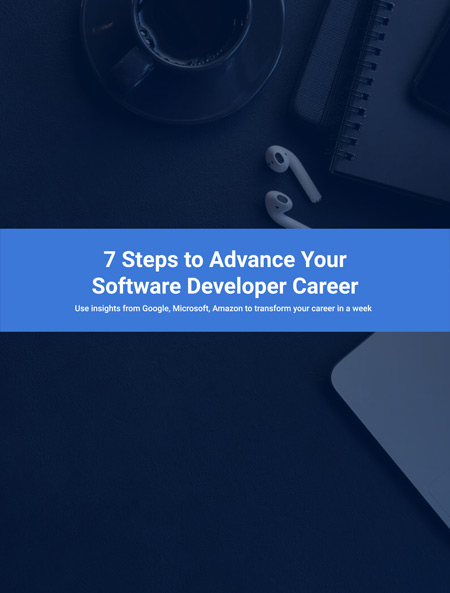 Download Free Software Developer 
Career Guide
I've used these principles to increase my earnings by 63% in two years. So can you.
Dive into my 7 actionable steps to elevate your career.